Changing Treatment Paradigms for Patients with Multiple Myeloma
Register

Non-member - Free!
Member - Free!
You must have an ACCC account in order to register for this course/webinar/webinar series
If You DO NOT Have An ACCC Account:
To start, click the green "Register" button in the upper right corner of this page. You will be directed to "Your Cart." Click the green "Log In" button near the top of the page.

ACCC members: Click "Reset Password" to update your login information. When your password is updated, you will be redirected to the "My Profile" page, where you can view and update your information.
OSS at ACCC Members: Please use your state society login credentials.
Non-members: Click "Create Account." Once your password is created, you will be redirected to the "My Profile" page, where you can view and update your information. Click "Change" to add your Areas of Concentration, then save your information.

Click "eLearning" at the top of your profile page to go back to the ACCC eLearning portal. In the box on the left side of the screen, click on the "Cart" link.
The green box in the upper right corner of this page will indicate "You are registered!" for this course. Congratulations!
If You Have An ACCC Account:
Please click the orange "Log In" button on the left side of this screen. You will be taken to the main login page that displays your email and password. Click the "Log in" button.
You will be automatically redirected back to this course/webinar page, and the green box in the upper right corner will say that "You are registered!" for this course. Congratulations!
PRO TIP: If you save your ACCC password to your computer and remain logged in, you can register for additional webinars and courses in a matter of seconds—with just one click!
For the best registration and viewing experience, please use Chrome, Edge, or Safari web browsers. Internet Explorer Users may experience difficulties accessing the webinar.
Once you complete your registration, you will receive an email from ACCC eLearning, which contains information on how to access this course/webinar . For assistance with registration or if you do not receive an email, please contact registration@accc-cancer.org.
Currently, there is no cure for multiple myeloma, but there are treatment options that can help people with the disease live longer, healthier lives. Stem cell transplant is a standard of care for eligible patients. However, over half of those who are newly diagnosed with multiple myeloma are not eligible for transplant due to age or other major health problems, such as heart, lung, liver, or kidney disease. In this interactive session, faculty will introduce a case study and discuss first and second line therapy, how to discern the difference between administering subcutaneous daratumumab vs the IV form; and explain how to administer it safely so providers feel comfortable combining it with other standard of care myeloma drugs.
In this webinar, faculty will introduce a case study after which learners should be able to
Discuss first- and second-line therapy for patients who are ineligible for transplants.
Discern the difference between administering subcutaneous daratumumab vs the IV form;
Describe how to administer subcutaneous daratumumab
This activity is developed through a collaboration between The Association of Community Cancer Centers and The Leukemia & Lymphoma Society.
This webinar is supported by Janssen Oncology.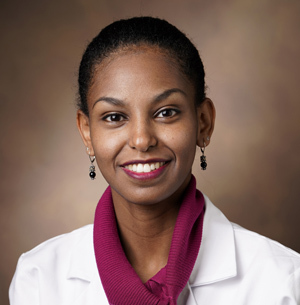 Eden Ayele Biltibo, MD
Hematology/Oncology Fellow, Vanderbilt University Medical Center
Eden Biltibo, MD, MS is a Hematology/Oncology clinical fellow at Vanderbilt University Medical Center and is passionate about developing strategies to bridge health care disparities in Multiple Myeloma care. She particularly focuses on the equitable utilization of immunotherapeutics in Multiple Myeloma and improving racial diversity of clinical trial participants in the same field.
Dr. Biltibo completed a Master's in Clinical and Translational Science atthe Medical College of Wisconsin. She is a post-doctoral fellow at VanderbiltIntegrated Molecular Oncology Research program. She is a recipient of the 2022 the American Society of HematologyMinority Hematology Award and the Robert A. Winn Diversity in Clinical Trialscareer development award.
Dr. Biltibo is an astute clinician who is committed to providingunparalleled care. She received recognition from her residency program and theVeterans Affairs Hospital during her residency and chief residency for herexcellent clinical service. She has accepted a faculty position at VanderbiltUniversity Medical Center to continue her clinical and academic endeavors as anAssistant Professor.
$i++ ?>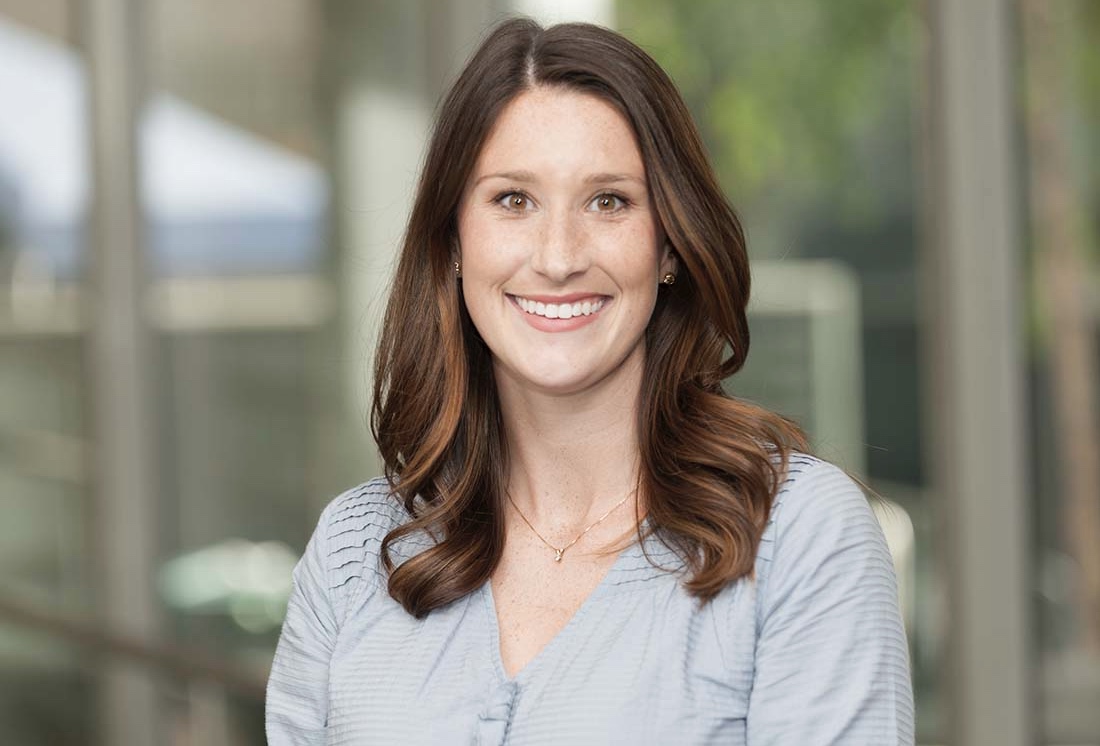 Kathryn Maples, PharmD, BCOP
Clinical Pharmacy Specialist, Multiple Myeloma Emory Healthcare, Winship Cancer Institute, Department of Pharmaceutical Services
Kathryn Maples received her Doctor of Pharmacy from the University of Georgia College of Pharmacy in 2015. She completed her PGY1 Pharmacy Practice and PGY2 Oncology Pharmacy Residencies at Virginia Commonwealth University Health in Richmond, VA. Dr. Maples began her career as a clinical pharmacy specialist with the lymphoma/myeloma group at Memorial Sloan Kettering Cancer Center in August 2017, and joined Emory Winship Cancer Institute as a myeloma clinical specialist in June 2019. She is board certified in oncology pharmacy and her professional interests include clinical research in multiple myeloma, cellular therapy, and survivorship support.
$i++ ?>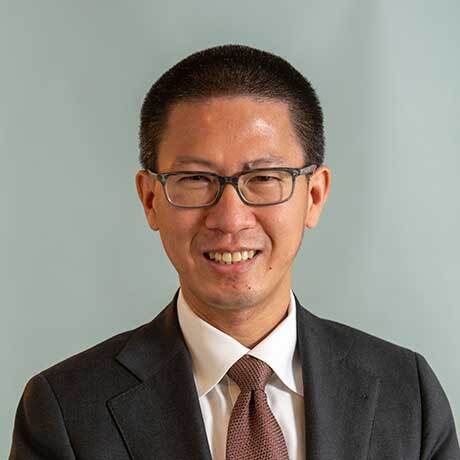 Andrew Yee, MD (Moderator)
Clinical Director, Center for Multiple Myeloma, Mass General Hospital; Assistant Professor of Medicine, Harvard Medical School
Dr. Yee's clinical focus is in multiple myeloma and plasma cell dyscrasias (including monoclonal gammopathy of unknown significance, AL amyloidosis, and Waldenstrom's macroglobulinemia) at Massachusetts General Hospital Cancer Center, where he is the Clinical Director of the Center for Multiple Myeloma. He is actively involved in clinical trials and also serves as the principal investigator on investigator-initiated trials. His clinical practice also includes Mass. General/North Shore Cancer Center in Danvers, MA, with a similar focus on plasma cell disorders.
$i++ ?>
Key:

Complete

Next

Failed

Available

Locked
1 Question
Please complete this question before viewing the webinar.
Changing Treatment Paradigms for Patients with Multiple Myeloma
Select the "View On-Demand Recording" button to begin. | 60 minutes
Select the "View On-Demand Recording" button to begin. | 60 minutes