Emerging Therapies for the Management of Castration - Sensitive Prostate Cancer
Register

Non-member - Free!
Member - Free!
This webinar is open to the public. You do not need to be an ACCC member to view this webinar, but you will need to create an account in order to register.
If You DO NOT Have an ACCC Account:
To start, click the green "Register" button in the upper right corner of this page. You will be directed to "Your Cart." Click the green "Log In" button near the top of the page.
ACCC and State Society Members: Click "Reset Password" to update your login information. When your password is updated, you will be redirected to the "My Profile" page.
Non-members: Click "Create Account." Once your password is created, you will be redirected to the "My Profile" page.
Click "eLearning" at the top of your profile page to go back to the ACCC eLearning portal. In the box on the left side of the screen, click on the "Cart" link.
The green box in the upper right corner of this page will indicate "You are registered!" for this course!
If You Have an ACCC Account:
Please click the orange "Log In" button on the left side of this screen. You will be taken to the main login page that displays your email and password. Click the "Log in" button.
You will be automatically redirected back to webinar page, and the green box in the upper right corner will say that "You are registered!" for this course!
PRO TIP: If you save your ACCC password to your computer and remain logged in, you can register for additional webinars and courses in a matter of seconds—with just one click!
For the best registration and viewing experience, please use Chrome, Edge, or Safari web browsers. Internet Explorer Users may experience difficulties accessing the webinar.
Once you complete your registration, you will receive an email from ACCC eLearning, which contains information on how to access this webinar. For assistance with registration or if you do not receive an email, please contact registration@accc-cancer.org.
Overview

December 2021 Content Update: Included in this course are data from the PEACE-1 phase 3 trial exploring triple therapy, ongoing trials in metastatic castration-sensitive prostate cancer, and quality of life studies on systemic therapies.
This webinar will provide guidance on the optimal management of mCSPC, address some challenges in optimal sequencing of care in mCSPC, and will provide an opportunity to hear from leading oncology experts about how new research clinical updates can be translated into new patient care strategies.
Objectives
At the end of this educational activity, participants should be able to:
Describe current and emerging treatment options in mCSPC.
Employ strategies for optimal management of treatment-related adverse events experienced by patients treated for mCSPC.
Examine solutions for improving coordination and communication within the multidisciplinary cancer care team and with patients/caregivers to improve outcomes for patients with mCSPC .
Speakers
Archana Ajmera, MSN, ANP-BC, AOCNP
Advance Practice Provider Supervisor
Division of Hematology/Oncology
UCSD Moores Cancer Center
Pedro Barata, MD, MSc
Assistant Professor
Deming Department of Medicine
Division of Hematology/Oncology
Genitourinary Cancers
Tulane University
Erik Castle, MD, FACS
Professor of Urology
Tulane University
Lisa M. Holle, PharmD, BCOP, FHOPA, FISOPP
Clinical Professor of Pharmacy Practice
Department of Pharmacy Practice
UConn School of Medicine
This webinar is open to the public. You do not need to be an ACCC member to view this webinar, but you will need to create an account to register. Please click the "Registration Instructions" tab for more details.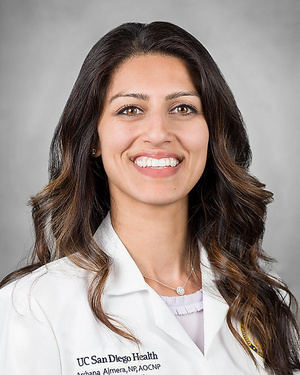 Archana Ajmera, MSN, ANP-BC-AOCNP
Advanced Practice Provider Supervisor, Division of Hematology/Oncology
UCSD Moores Cancer Center
Archana Ajmera, MSN, is a board-certified adult nurse practitioner (ANP-BC) and an advanced oncology certified nurse practitioner (AOCNP). She is currently working as an NP at UC San Diego Health Moores Cancer Center and helps treat people with prostate cancer, renal cell carcinoma, urothelial carcinoma, testicular germ cell tumors and penile carcinoma. Her scope of practice includes collaborating with her physician colleagues in physical evaluations, diagnosis, treatment, symptom management, supportive care, and end of life care. Additionally, she is currently the Advanced Practice Provider Supervisor of Moores Cancer Center at UCSD Health.

Mrs. Ajmera is also a board-certified women's health care nurse practitioner (WHNP-BC). She obtained a master's degree in nursing from Massachusetts General Hospital Institute of Health Professions School of Nursing in Boston. She earned her bachelor's degree in nutritional science from UC Berkeley. She is a member of the American Society of Clinical Oncology and National Comprehensive Cancer Network (NCCN).

$i++ ?>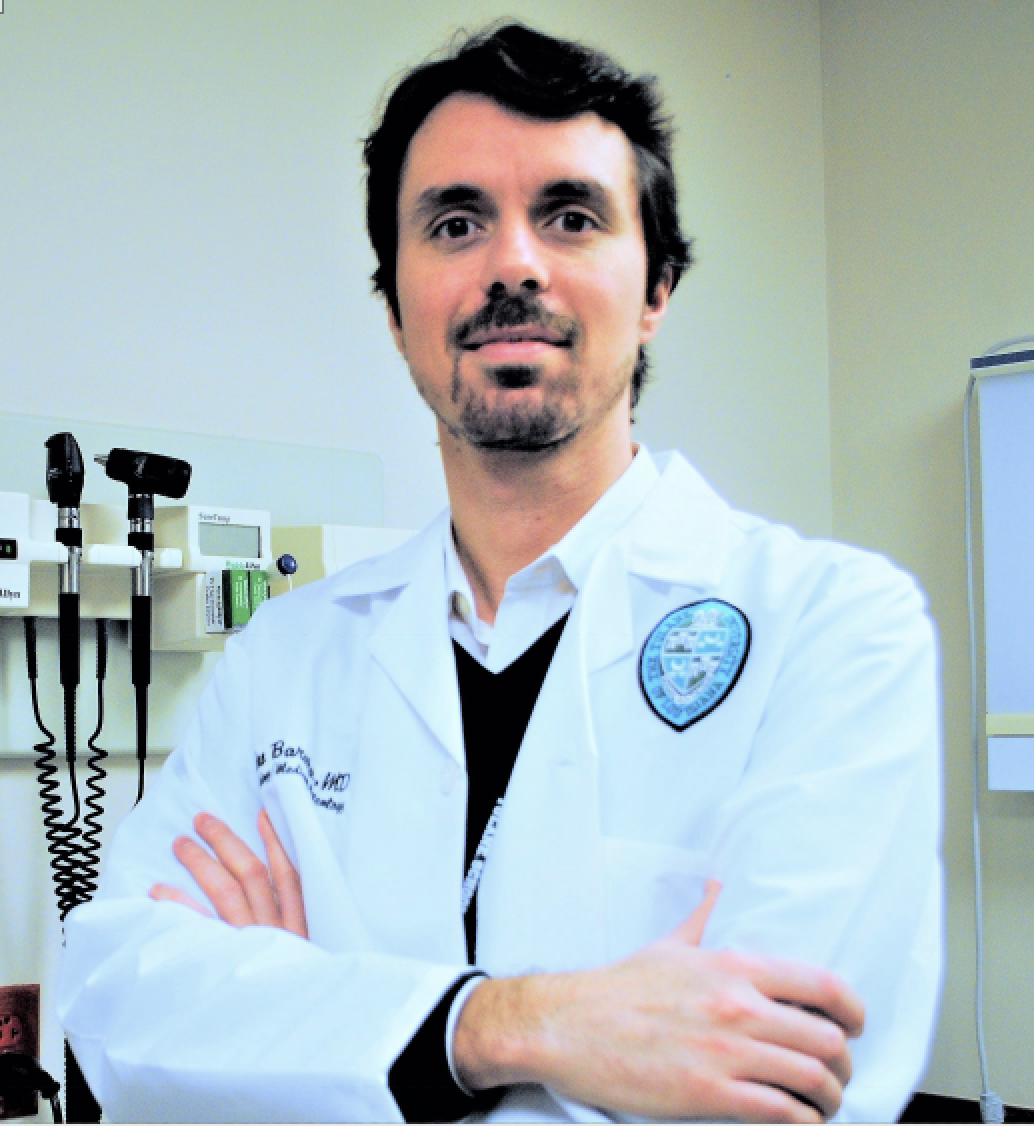 Pedro C. Barata, MD, MSc
Assistant Professor of Medicine Hematology & Medical Oncology, Tulane University
Dr. Pedro Barata earned his medical degree from the New University of Lisbon in 2009 and completed his medical oncology training in 2016. Subsequently, he was invited to join the genitourinary group at Taussig Cancer Center, where he worked as a clinical fellow in genitourinary malignancies. Dr. Barata then moved to Tulane University to continue his clinical and research work in the GU field. Dr. Barata successfully expanded the genitourinary program offered at Tulane Cancer Center and he currently leads the kidney and bladder cancer program at Tulane University with a focus on clinical trials.
Dr. Barata has authored or co-authored more than 60 research publications in high-quality journals, such as Cancer, Annals of Oncology, and CA: Cancer journal Clinicians, with more than 700 scientific citations. He has presented multiple abstracts at important national and international meetings and has won multiple prestigious awards, including the Scholar-in-Training Award, AACR-NCI-EORTC Triple Meeting (2017) and the Annual Accelerating Anticancer Agent Development and Validation (AAADV) Program Scholarship (2018). He serves as a reviewer for prestigious peer-reviewed journals, such as JAMA Oncology, ASCO and Journal Global Oncology.
$i++ ?>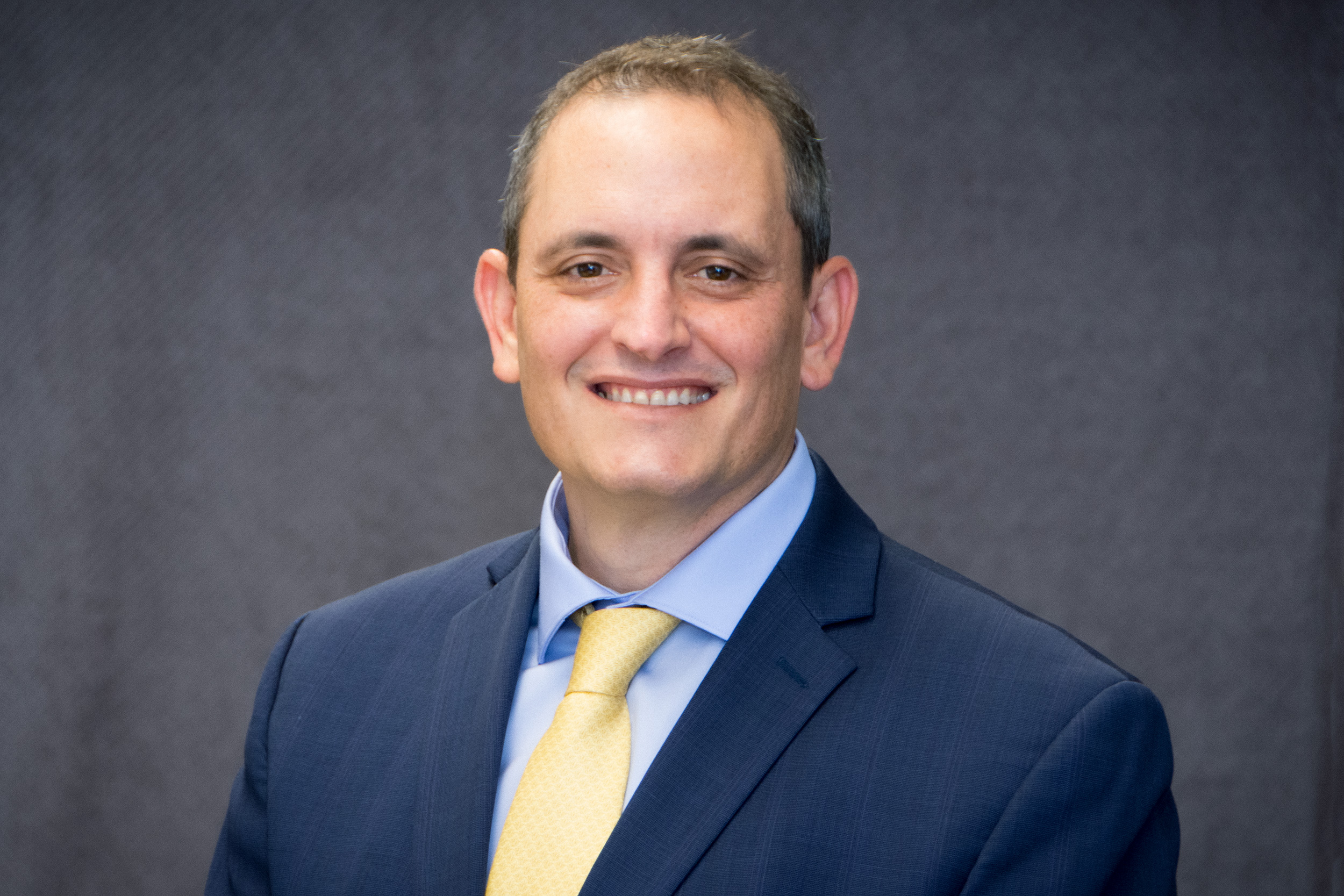 Erik Castle, MD, FACS
Professor of Urology
Tulane University, New Orleans, LA
Dr. Erik Castle is a Professor of Urology at Tulane University School of Medicine, specializing in urologic oncology surgery and minimally invasive/robotic surgery. 
Dr. Castle's surgical expertise includes robot-assisted radical cystectomy, prostatectomy, retroperitoneal lymph node dissection, and partial nephrectomy. He pioneered robot-assisted radical cystecomy in 2005 and robot-assisted RPLND in 2008 being one of the first surgeons in the world performing these surgeries at that time. Dr. Castle has demonstrated many of these procedures internationally and has published extensively across topics of urologic care and science. He serves on the Early Detection of Prostate Cancer Panel for the National Comprehensive Cancer Network (NCCN). 

He earned his medical degree from University of Texas, Southwestern Medical School. He completed Urology Residency at the University of Kansas Medical Center and followed with a Laparoscopic and Reconstructive Urologic Surgery fellowship at Mayo Clinic of Arizona. Dr. Castle's research focus includes prostate, bladder, testicular, and kidney cancers. He has experience in clinical trials, health sciences research, outcomes research, and basic science research.
$i++ ?>
Lisa M. Holle, PharmD, BCOP, FHOPA, FISOPP
Associate Clinical Professor of Pharmacy Practice, Department of Pharmacy Practice, UConn School of Medicine
Dr. Holle completed her Bachelor of Science in Pharmacy and post-baccalaureate Doctor of Pharmacy from the University of Wisconsin–Madison. She completed a specialized oncology residency at UT M.D. Anderson Cancer Center, and is a board-certified oncology pharmacist. Dr. Holle has worked as an oncology pharmacist for over 20 years in a variety of settings including private hospitals, academic medical centers, and medical communications. Currently, Dr. Holle is an Associate Clinical Professor at the UConn School of Pharmacy and Associate Professor at the UConn School of Medicine. Her practice site is at the UConn Health Carole and Ray Neag Comprehensive Cancer Center, where she works in a team-based ambulatory care clinic focusing on genitourinary and gastrointestinal cancers and in another team based-clinic focusing on hematologic malignancies.
Dr. Holle is a Past President of HOPA and a past Secretariat member and Treasurer of the International Society of Oncology Pharmacy Practitioners (ISOPP). She is also an active member in many other professional oncology and pharmacy organizations. Dr. Holle's clinical research program focuses on numeracy and patient decision-making, oncology quality improvement initiatives, medical marijuana, and oral anticancer therapy management.
$i++ ?>
Key:

Complete

Next

Failed

Available

Locked
Recorded 01/15/2021
After viewing the lecture, please complete the post assessment and the course evaluation to receive CE credit