Provision of High-Quality Ovarian Cancer Care Delivery Through Multidisciplinary Coordination and Communication
Includes a Live Web Event on 09/27/2023 at 1:00 PM (EDT)
Register

Non-member - Free!
Member - Free!
You must have an ACCC account in order to register for this course/webinar/webinar series
If You DO NOT Have An ACCC Account:
To start, click the green "Register" button in the upper right corner of this page. You will be directed to "Your Cart." Click the green "Log In" button near the top of the page.

ACCC members: Click "Reset Password" to update your login information. When your password is updated, you will be redirected to the "My Profile" page, where you can view and update your information.
OSS at ACCC Members: Please use your state society login credentials.
Non-members: Click "Create Account." Once your password is created, you will be redirected to the "My Profile" page, where you can view and update your information. Click "Change" to add your Areas of Concentration, then save your information.

Click "eLearning" at the top of your profile page to go back to the ACCC eLearning portal. In the box on the left side of the screen, click on the "Cart" link.
The green box in the upper right corner of this page will indicate "You are registered!" for this course. Congratulations!
If You Have An ACCC Account:
Please click the orange "Log In" button on the left side of this screen. You will be taken to the main login page that displays your email and password. Click the "Log in" button.
You will be automatically redirected back to this course/webinar page, and the green box in the upper right corner will say that "You are registered!" for this course. Congratulations!
PRO TIP: If you save your ACCC password to your computer and remain logged in, you can register for additional webinars and courses in a matter of seconds—with just one click!
For the best registration and viewing experience, please use Chrome, Edge, or Safari web browsers. Internet Explorer Users may experience difficulties accessing the webinar.
Once you complete your registration, you will receive an email from ACCC eLearning, which contains information on how to access this course/webinar . For assistance with registration or if you do not receive an email, please contact registration@accc-cancer.org.
Through multidisciplinary coordination, effective communication, and a robust quality improvement initiative, we'll share invaluable insights, strategies, and patient-centered approaches that redefine ovarian cancer care. Gain firsthand knowledge from our panel of experts as they reveal lessons learned and experiences from participating in this quality improvement initiative. Discover how these insights have informed practice improvements, all while exploring the innovative Ovarian Quality of Care self-assessment tool, a valuable resource for cancer programs to enhance patient outcomes and drive excellence in ovarian cancer care.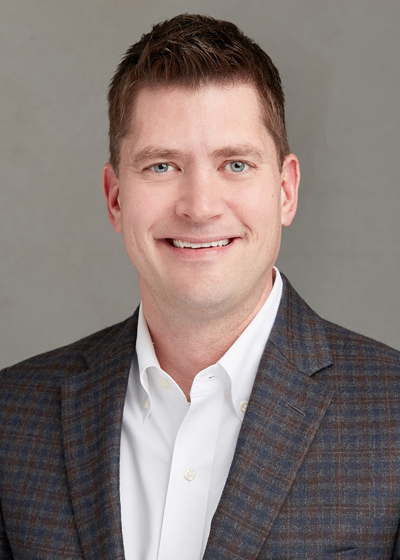 Matthew Smeltzer, PhD
Associate Professor, Division of Epidemiology, Biostatistics, and Environmental Health
Matthew P. Smeltzer, PhD, MStat, is an Associate Professor of Epidemiology and Biostatistics. Dr. Smeltzer's primary research interests include clinical epidemiology, applied biostatistics, and implementation science in cancer and sickle cell disease. He is active in the International Association for the Study of Lung Cancer (IASLC) and the NIH funded Sickle Cell Disease Implementation Science Consortium (SCDIC). Dr. Smeltzer is Principal Investigator of the Tennessee sickle cell disease surveillance program (SCDC) funded by the Centers for Disease Control and Prevention. Additionally, he is the quantitative lead for the NIH funded Mid-South Quality of Surgical Resection (MS-QSR) lung cancer cohort.
Prior to joining the University of Memphis faculty, Dr. Smeltzer spent 11 years in the Department of Biostatistics at St. Jude Children's Research Hospital and is an Accredited Professional Statistician by the American Statistical Association. Dr. Smeltzer has more than 90 peer-reviewed publications, with additional research experience in childhood cancer, ovarian cancer, breast cancer, immunology, anesthesiology, and biomedical engineering.
$i++ ?>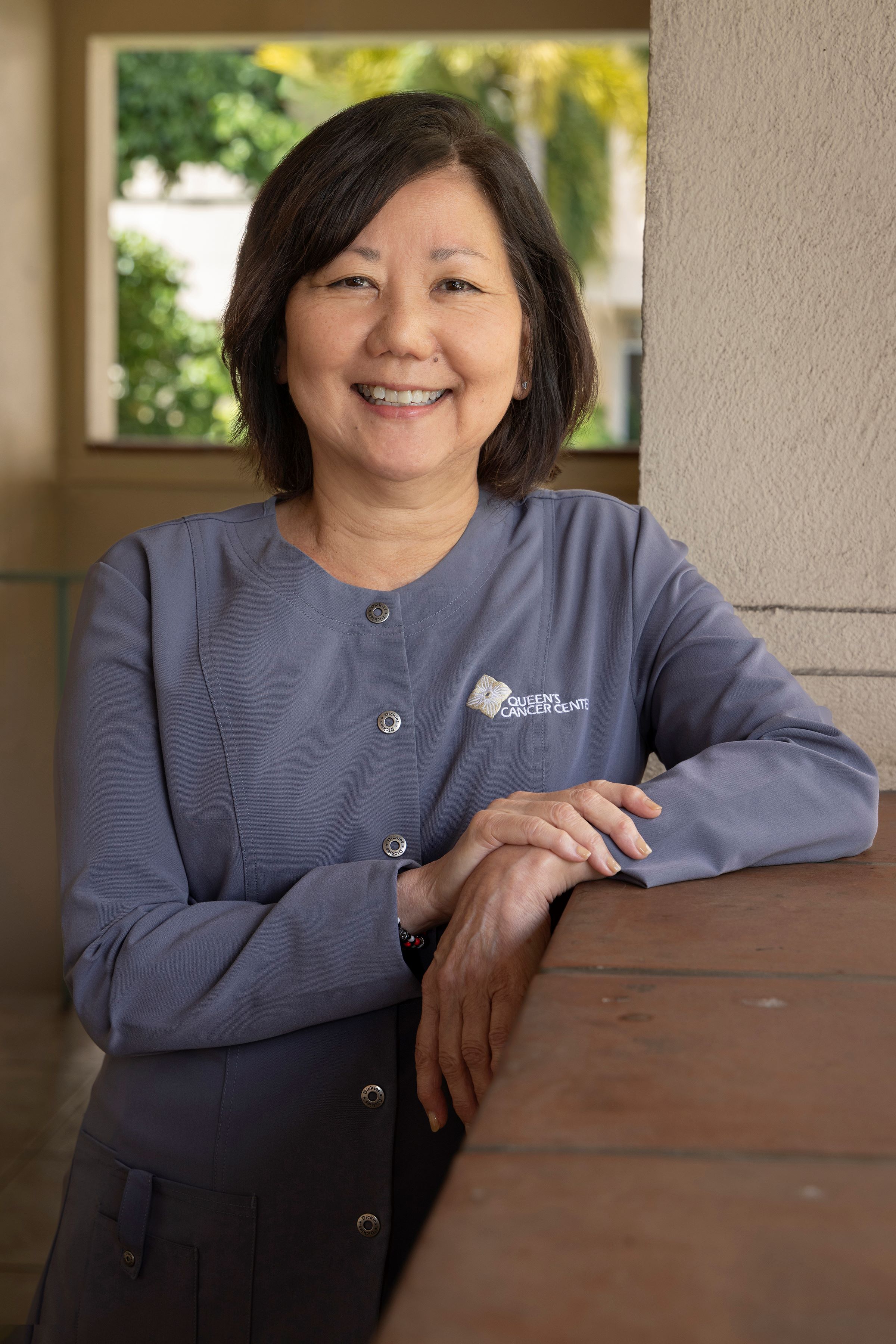 Pat Inada, RN, BSN, OCN
Clinical Nurse Navigator, Cancer Center
The Queen's Medical Center
Pat Inada is a highly experienced oncology nurse with a career spanning over 25 years. Since 2014, she has dedicated her expertise to Gynecologic Oncology Clinical Navigation, supporting patients throughout their journey from diagnosis to survivorship or end-of-life care. Currently serving at the Queen's Medical Center Gynecologic Oncology Group, Ms. Inada excels in patient and caregiver education and symptom management. She holds certifications as an Oncology Certified Nurse and previously served as a Chemotherapy/Immunotherapy Certified Nurse, showcasing her unwavering commitment to the field.
Ms. Inada's primary mission is to improve the oncology care experience for patients. She aims to enhance the number of patients receiving personalized, timely care that aligns with their unique needs. Additionally, she is passionately dedicated to alleviating the financial burdens and toxicities associated with Gynecologic Oncology treatments, ultimately enhancing these patients' overall quality of life.
$i++ ?>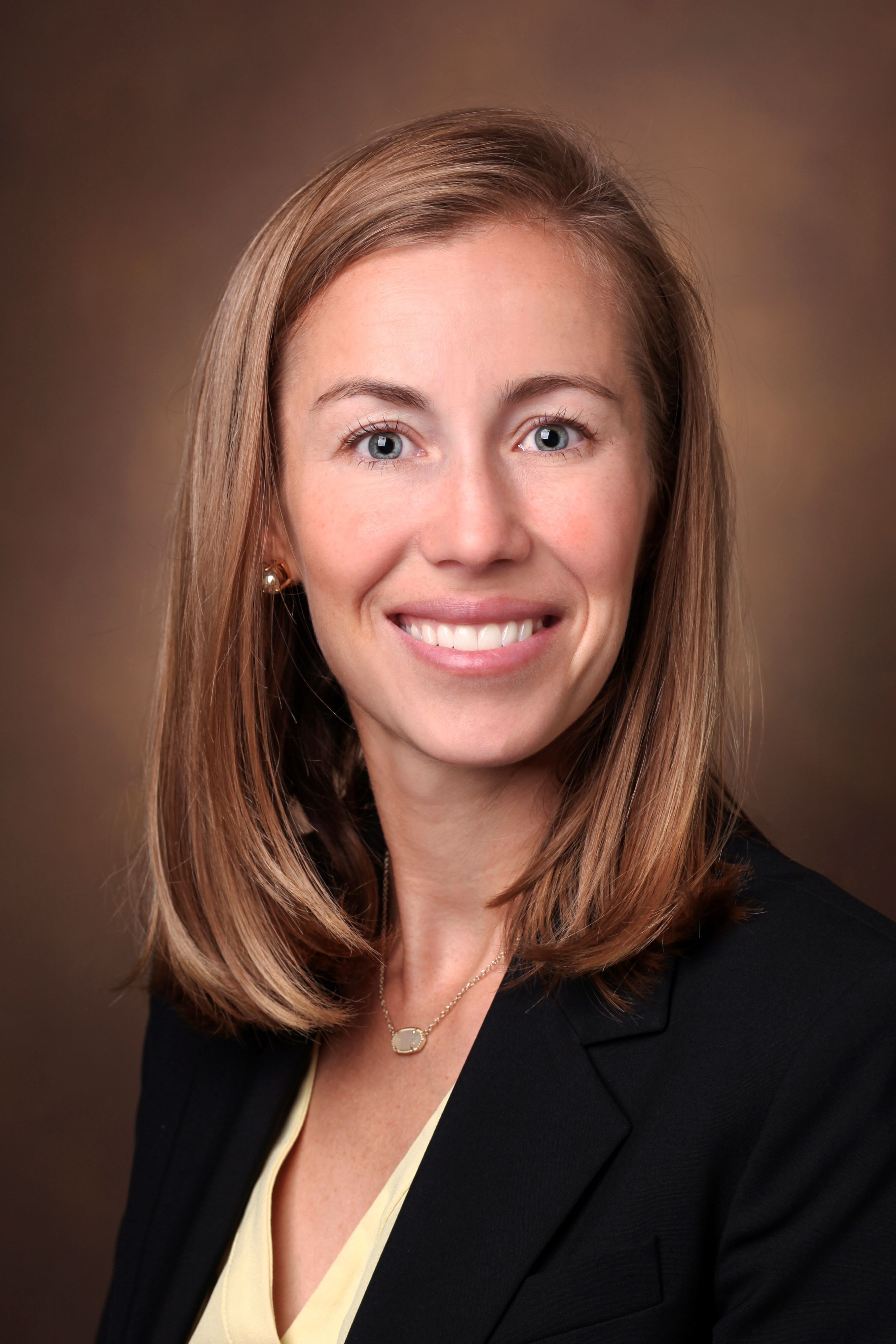 Lauren Shore Prescott, MD, MPH
Assistant Professor, Gynecologic Oncology
Vanderbilt University Medical Center
Dr. Prescott is a gynecologic oncologist who focuses on the surgical and medical treatment of gynecologic malignancies including ovarian, endometrial, vulva, vaginal and cervix cancers. Dr. Prescott received her undergraduate degree from Georgetown University and went on study at the National Institutes of Health for two years. She then completed medical school at Georgetown University, residency in Obstetrics and Gynecology at Dartmouth Hitchcock Medical Center, and fellowship in Gynecologic Oncology at MD Anderson Cancer Center. She has been at Vanderbilt University since 2017. Dr. Prescott's research interests include measuring and evaluating surgical and oncologic outcomes and improving the quality of health care delivery through implementation of evidence-based medicine. Dr. Prescott leads the Vanderbilt Enhanced Recovery After Surgery Program for patients undergoing gynecologic surgery.
$i++ ?>
Key:

Complete

Next

Failed

Available

Locked
Provision of High-Quality Ovarian Cancer Care Delivery Through Multidisciplinary Coordination and Communication
09/27/2023 at 1:00 PM (EDT) | 60 minutes
09/27/2023 at 1:00 PM (EDT) | 60 minutes