Shared Decision-Making Webinar Series
Register

Non-member - Free!
Member - Free!
This six-part webinar series delves into various approaches for engaging patients and their caregivers in shared decision-making (SDM). Multidisciplinary faculty share practical tips and guidance for integrating SDM into your clinical practice and strategies for increasing patient involvement in clinical decisions, with the ultimate goal of strengthening provider-patient communications.
For the best registration and viewing experience, please use Chrome, Edge, or Safari web browsers. Internet Explorer users may experience difficulties accessing the webcast.

---
In partnership with the Academy of Oncology Nurse & Patient Navigators (AONN), Association of Oncology Social Work (AOSW), Advanced Practitioner Society for Hematology and Oncology (APSHO), The American Society of Breast Surgeons, CancerCare, Metastatic Breast Cancer Alliance, National Coalition for Cancer Survivorship, National Patient Advocacy Foundation.
This webinar series is sponsored by Pfizer Oncology.

This webinar is open to the public. You do not need to be an ACCC member to view this webinar, but you will need to create an account in order to register.
If You DO NOT Have an ACCC Account:
To start, click the green "Register" button in the upper right corner of this page. You will be directed to "Your Cart." Click the green "Log In" button near the top of the page.
ACCC and State Society Members: Click "Reset Password" to update your login information. When your password is updated, you will be redirected to the "My Profile" page.
Non-members: Click "Create Account." Once your password is created, you will be redirected to the "My Profile" page.
Click "eLearning" at the top of your profile page to go back to the ACCC eLearning portal. In the box on the left side of the screen, click on the "Cart" link.
The green box in the upper right corner of this page will indicate "You are registered!" for this course!
If You Have an ACCC Account:
Please click the orange "Log In" button on the left side of this screen. You will be taken to the main login page that displays your email and password. Click the "Log in" button.
You will be automatically redirected back to webinar page, and the green box in the upper right corner will say that "You are registered!" for this course!
PRO TIP: If you save your ACCC password to your computer and remain logged in, you can register for additional webinars and courses in a matter of seconds—with just one click!
For the best registration and viewing experience, please use Chrome, Edge, or Safari web browsers. Internet Explorer Users may experience difficulties accessing the webinar.
Once you complete your registration, you will receive an email from ACCC eLearning, which contains information on how to access this webinar. For assistance with registration or if you do not receive an email, please contact registration@accc-cancer.org.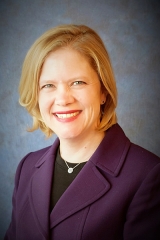 Angela Fagerlin
Professor & Chair, Department of Population Health Sciences, University of Utah
Angela Fagerlin, PhD, trained as a cognitive psychologist and is currently a Professor at the Department of Population Health Sciences at University of Utah. She is also a research scientist at the Salt Lake City VA. Her research focuses on testing risk communication strategies and on the development and testing of decision aids. She has published well over 100 articles and has been funded by NIH, NCI, NSF, the VA, PCORI and the European Union.
$i++ ?>

Gerarda Sanchez, PA-C
Physician Assistant in Interventional Radiology, Emory University
Gerarda Sanchez, PA-C, is a Physician Assistant in Interventional Radiology at Emory University Hospital. She has been working in interventional radiology for 7 years, and has been an active member of Emory's Liver Tumor Clinic for 4 years supporting liver cancer patients with liver-directed therapies.
$i++ ?>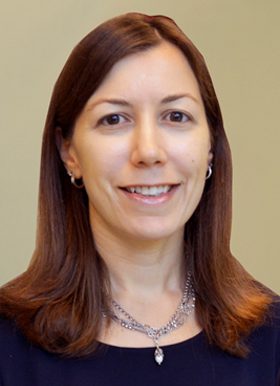 Mary Politi, PhD
Professor, Department of Surgery, Washington University School of Medicine in St. Louis
Dr. Politi is a health psychologist and professor of surgery in the Division of Public Health Sciences at Washington University School of Medicine. Her primary research interests include health communication and shared decision-making. Her work helps patients and the public understand health information, explore what is important to them when making health decisions, and collaborate to make evidence-informed decisions that meet their needs. She also trains health care professionals, public health advocates, and members of the public interested in shared decision-making and patient engagement. Dr. Politi's research includes a focus on reducing health disparities by engaging communities with unmet health needs and including them in both research and dissemination efforts. She works extensively with stakeholders to ensure her research is relevant to end users in clinical and community settings.
$i++ ?>
Frank dela Rama, RN, MS, AOCNS, AGN-BC
Prostate Cancer Nurse Navigator, Palo Alto Medical Foundation, Sutter Health
Frank dela Rama is the Prostate Cancer Nurse Navigator at the Palo Alto Medical
Foundation. He began his career in oncology as a registered nurse in radiation oncology
there in 2000. In the midst of expanding the radiation oncology nursing service at PAMF,
he established the role of Oncology Nurse Navigator in 2004, primarily working with
prostate cancer patients, to make their journey from diagnosis through to treatment as
smooth as possible.

Frank then completed his Master's degree at the University of California, at San
Francisco, to become an Advanced Oncology Clinical Nurse Specialist (AOCNS) in
Oncology/Genomics. Soon after graduation, he created the Cancer Genetics program at
PAMF, which provides genetic counseling and testing, predominantly for the BRCA1/2
genes (Hereditary Breast / Ovarian Cancer Syndrome), as well as the Lynch Syndrome
genes (Hereditary Colorectal Cancer). He continues his work in developing programs and
services at PAMF, including Survivorship, Oncology Nurse Navigators, the Prostate
Cancer Buddy Program, and studies in Cancer Treatment Decision Making Strategies.
He was President of the Board of Directors for Breast Cancer Connections, a nonprofit
organization located in the San Francisco Bay Area, offering free programs and services
for those touched by breast cancer and the people who care about them.
Frank is on the editorial board for several oncology nursing publications, including our
own Journal of Oncology Navigation and Survivorship.

$i++ ?>

Nadine Barrett, PhD, MA, MS
Director, Office of Health Equity and Disparities, Duke Cancer Institute Director, Duke Community Connections Core, Duke CTSA
Dr. Nadine J. Barrett is a medical sociologist and an assistant professor in the Department of Community and Family Medicine, within Duke University's School of Medicine. She is the inaugural director of the Office of Health Equity and Disparities at the Duke Cancer Institute and serves as the director of the Duke Community Engagement Core, within the Center for Community and Population Health Improvement. A health equity and stakeholder engagement strategist, Dr. Barrett applies her expertise across three interrelated areas: 1) linking vulnerable communities to health services and research, 2) leveraging community and health system assets and services to align priorities and improve community and population health, and 3) convening diverse stakeholders to develop community and patient-centered programs, services, and research.
In 2017, she accepted an ACCC Innovator Award on behalf of Duke Cancer Institute for its initiative, Come Together: A Health Disparities & Equity Cancer Program Built on Community Collaboration. She is the recipient of several awards, including the American Sociology Association's Minority Fellowship Award, an NIH Postdoctoral Fellowship in Health Services Research, and the MLK Southern Christian Leadership Conference Drum Major for Justice Award. Her national appointments include the PCORI Health Disparities Advisory Panel Board and the ACCC Board of Trustees. Dr. Barrett is both passionate about and committed to achieving health equity.
Dr. Barrett has several funded projects including Project PLACE (Population Level Approaches to Cancer Elimination), funded by the National Cancer Institute (NCI), which is a three-pronged research project designed to implement three robust mechanisms to inform the health equity strategic direction of the Duke Cancer Institute over the next five to eight years. Project PLACE is a highly intensive community engagement model and platform designed to shape robust scholarly productivity, partnered research and community programs to improve population health. She is also the Duke PI (subcontract) of a national Susan G. Komen pipeline training grant on translational research in inflammatory breast cancer and community-engaged research. Dr. Barrett also co-directs the NCI-funded Cancer Research and Education Program Core of the NCCU/DCI Translational Health Disparities Research Program which incorporates specified training in minority accrual in clinical research—a program she developed within the Duke Cancer Institute titled, "Just Ask."
$i++ ?>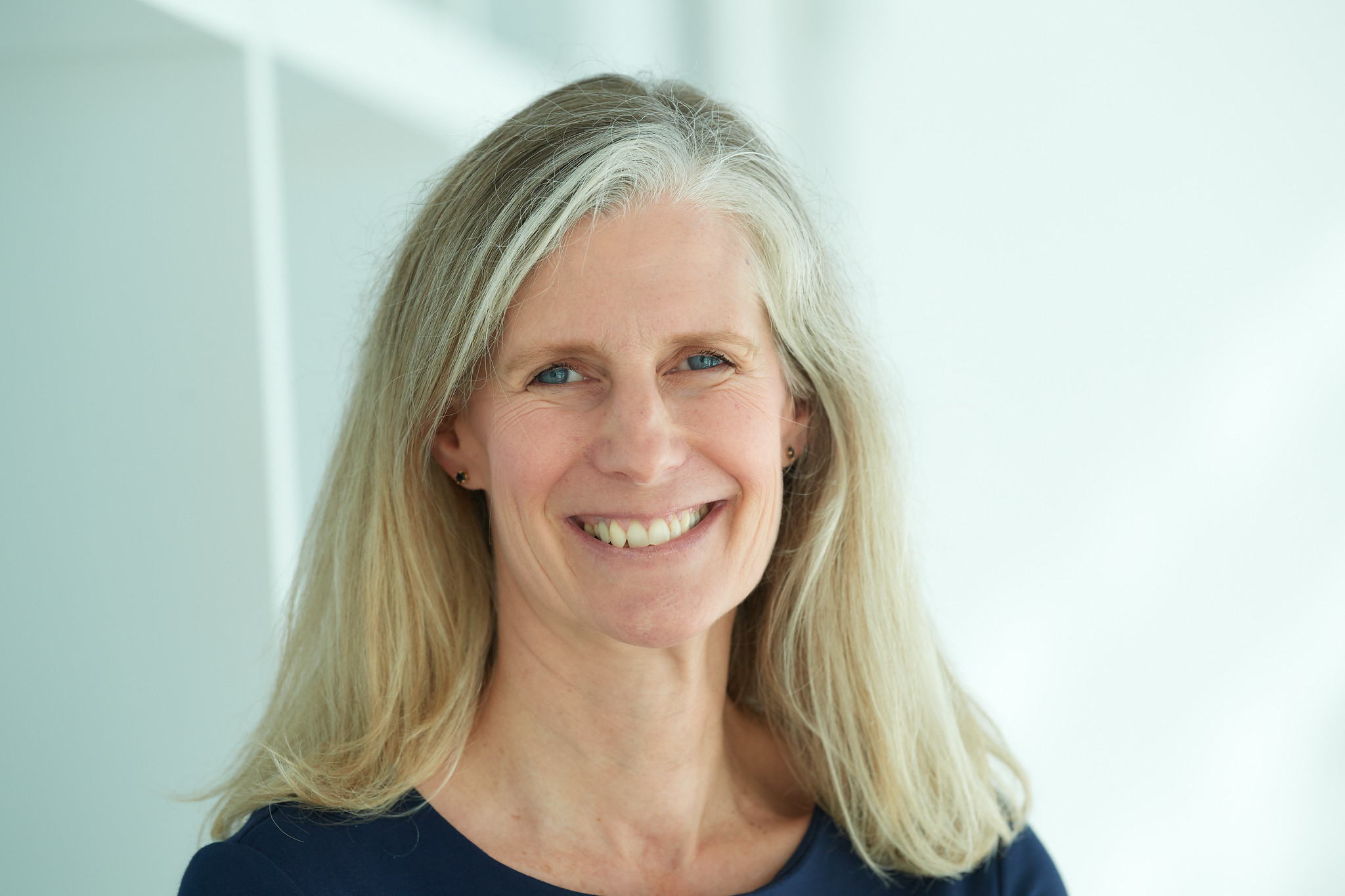 Rebecca Kirch, JD
Executive Vice President for Healthcare Quality and Value, National Patient Advocate Foundation
Rebecca Kirch is EVP of Health Care Quality and Value for the National Patient Advocate Foundation (NPAF), providing strategic focus and leadership in bringing patient and caregiver voices and values to the forefront of health reform efforts. As a leading health policy expert and advocate in her field, Rebecca is dedicated to advancing person-centered policies and practices that put people at the heart of health care.
Prior to joining NPAF in 2016, she served for 15 years with the American Cancer Society and its advocacy affiliate, the American Cancer Society Cancer Action Network, directing development and execution of coordinated quality of life and survivorship research, policy and advocacy activities.
A frequently invited speaker on the patient and family experience and person-centered care priorities and practices, Rebecca has authored numerous articles and book chapters, including publications in the New England Journal of Medicine, Archives of Internal Medicine, JAMA Oncology, Health Affairs, Circulation and other professional journals. She is the recipient of numerous national awards, has been featured in multiple media outlets and also serves in leadership roles on several stakeholder advisory committees and advocacy coalitions.
Rebecca is currently serving as a member of the National Academy of Science, Engineering and Medicine's Quality Care for People with Serious Illness Roundtable, as Quality of Life and Person-Centered Care task force co-chair for the American Congress of Rehabilitation Medicine, and a board member for children's oncology Care Camps.
$i++ ?>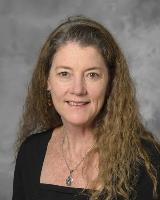 Sandra Kurtin, PhD, ANP-C, AOCN
Nurse Practitioner, Hematology/Oncology, University of Arizona Cancer Center
Sandra E. Kurtin, PhD, ANP-C, AOCN, is a PhD candidate, actively conducting her dissertation research on the use of mobile health applications aimed at improving health self-management among older adult cancer survivors and their caregivers. She is currently employed as a hematology/oncology nurse practitioner at the University of Arizona Cancer Center, and serves as an assistant professor of clinical medicine and adjunct clinical assistant professor of nursing at the University of Arizona.
Sandra is a member of the Advanced Practitioner Society for Hematology and Oncology (APSHO), American Society of Hematology (ASH), American Society of Clinical Oncology (ASCO), American Academy of Nurse Practitioners (AANP), Oncology Nursing Society (ONS), and Nightingale Honor Society. She was awarded the 2010 Arizona March of Dimes Nurse of the Year Award for Mentoring, and was recognized as the 2018 "Most Influential Nurse Mentor" in Tucson, Arizona. She has presented at numerous regional, national, and international lectures on oncology-related topics, including the pathobiology of cancer, differential diagnosis and risk adapted treatment, chemotherapy administration, symptom management, and clinical research.
She is an associate editor for The Journal of the Advanced Practitioner in Oncology, and is an editorial board member for JCO Clinical Cancer Informatics, The Oncology Nurse, Oncology: Nurse Edition, and the ASCO People Living with Cancer website. She is a founding board member and treasurer for APSHO, and has published numerous articles in peer-reviewed journals including the New England Journal of Medicine, Cancer Nursing, Clinical Leukemia, Blood, Leukemia Research, The Journal of the Advanced Practitioner in Oncology, and The Clinical Journal of Oncology Nursing.
$i++ ?>

Angie Santiago, CRCS
Lead Financial Counselor
Sidney Kimmel Cancer Center
Angie Santiago, CRCS-I, is the Lead Financial Counselor - Oncology, with the Thomas Jefferson University Health System, Sidney Kimmel Cancer Center. She created and implemented the Oncology Patient Assistance Program that is utilized at the Thomas Jefferson University Health System. The program was initiated to assist patients with the acquisition of supplemental financial coverage, over and beyond what has been traditionally provided by the hospital's business office. Angie has worked in healthcare for almost 16 years within patient access, revenue cycle and financial counseling. She has presented on financial toxicity and related topics at patient navigators networking meetings. She is a graduate of the ACCC Financial Advocacy Network Boot Camp.
$i++ ?>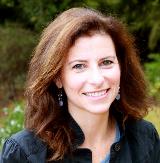 Andrea Hutton
Patient Advocate, Metastatic Breast Cancer Alliance Director of Content Production and Web Publishing PatientPower.info
Andrea Hutton is Patient Power's Director of Content Production and Web Publishing. She is a critically acclaimed author, speaker, breast cancer survivor and patient advocate. The author of Bald Is Better With Earrings - A Survivor's Guide to Getting Through Breast Cancer (HarperCollins 2015), her work on breast cancer and women's wellness has been featured in such varied outlets as The Washington Post, Women's Health and Psychology Today. As a breast cancer survivor, Andrea advocates to empower and educate patients on how to take charge of their own health. She is also a graduate of the National Breast Cancer Coalition's prestigious Project Lead advocacy training program, an Alamo Scholar with the San Antonio Breast Cancer Symposium, and a Komen Advocate in Science. Andrea has served as a consumer reviewer for the Department of Defense Breast Cancer Research Program and has lobbied on Capitol Hill to secure funding for breast cancer research. She is also a member of the Executive Board of the Metastatic Breast Cancer Alliance. Andrea's passion for educating patients began with her diagnosis in 2009, and continues today.
$i++ ?>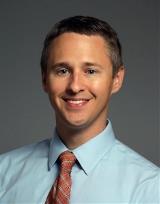 Thomas LeBlanc, MD
Medical Oncologist, Palliative Care Physician, and Patient Experience Researcher, Duke University
Thomas W. LeBlanc, MD, is a medical oncologist, palliative care physician, and patient experience researcher. His clinical practice focuses on the care of patients with hematologic malignancies, with a particular emphasis on myeloid conditions and acute leukemias including acute myeloid leukemia, acute lymphocytic leukemia, myelodysplastic syndromes, and myeloproliferative neoplasms (MPNs/MPDs, CML), as well as some lymphomas and multiple myeloma. He is an active member of the inpatient non-transplant hematologic malignancies care team, based in the 9100 ward of Duke Hospital.
His research interests converge on common issues faced by patients with cancer, particularly those with high-risk or relapsed/refractory hematologic malignancies. Dr. LeBlanc's research explores the experience of patients and families in these settings, and aims to improve patients' experiences living with blood cancers.
Dr. LeBlanc is the recipient of a Junior Career Development Award grant from the National Palliative Care Research Center, a Sojourns Scholars Leadership Award from the Cambia Health Foundation, and a Mentored Research Scholar Grant from the American Cancer Society. Dr. LeBlanc's work in palliative care research has led to his recognition as an "Inspirational Leader under 40" by the American Academy of Hospice and Palliative Medicine, and was granted "fellow" status from the Academy in 2016. Dr. LeBlanc is the 2017-2018 chair of the ASCO Ethics Committee and chairs the Scientific Review Committee of the NIH/NINR-funded Palliative Care Research Cooperative Group.
Dr. LeBlanc completed residency training in internal medicine and fellowships in medical oncology and hospice and palliative medicine at Duke. He holds board certifications in internal medicine, medical oncology, and hospice and palliative medicine. He is actively involved with teaching medical students and house staff at Duke, particularly with regards to issues of patient-doctor communication, and is mentoring several Duke trainees on research projects.
$i++ ?>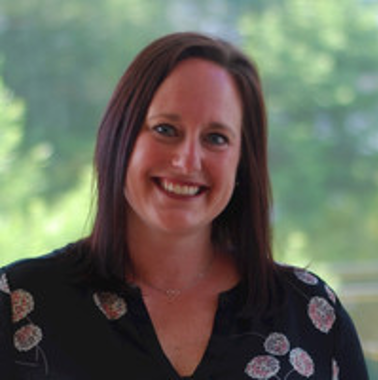 Candice Roth, MSN, RN, CENP
Assistant Vice President – Central & Western Region Operations, Nursing & Quality Levine Cancer Institute
Candice Roth is an Assistant Vice President with Operational, Nursing, Quality, Nurse Navigation, Outreach, and Disparities responsibilities at Levine Cancer Institute. She began her career 17 years ago as a nurse in critical care and quickly found her niche in Oncology. Her passion for nursing has only increased through the years as she has grown into a nurse administrator and leader.

Candice has a Bachelor of Science in Nursing from Avila University and a Master of Science in Nursing from the University of Phoenix. She is President of the Greater Charlotte Area Oncology Nursing Society and an active member of the following organizations: American Organization of Nurse Executives, American College of Healthcare Executives, American Nurses Association, National League for Nursing, and American Society of Blood and Marrow Transplantation.

Candice lives in Huntersville, NC with her husband, Ché, and two children, Cash (10 )and Cayden (9). When not working, she enjoys traveling, reading, and spending quality time with her family.

$i++ ?>
You must be logged in to post to the discussion
Key:

Complete

Next

Failed

Available

Locked