Alternative Payment Models in Cancer Care eLearning Modules
Register

Non-member - Free!
Member - Free!
As a result of market pressures to expand value-based healthcare in oncology, the Association of Community Cancer Centers (ACCC) developed the Alternative Payment Model Coalition (APMC) to gain important insights into how alternative payment models (APMs) impact cancer delivery. This educational initiative will focus primarily on providing education about APMs and other value-based programs in cancer care.

This seven-part e-module builds on the Oncology Alternative Payment Model Readiness Assessment that was first introduced at the APMC Workshop during the ACCC 37th [Virtual] National Oncology Conference. If your cancer center is ready to begin or expand its journey to value-based care—but you are not sure how to get started—these modules can help. In each session, we will dive deeper into each domain and help you determine what is next for your cancer center. We will outline specific next steps and action items your organization can take to begin APM program implementation. In addition, we will also provide real-life examples that correspond to each topic.

Although all seven modules work together, we intentionally designed them so you can view each module independently in short bursts, as they are each 15 to 20 minutes long.

The e-modules will address:
•How to evaluate market feasibility.
•What entails a comprehensive provider network.
•The key components of care delivery transformation.
•How robust technology can support your value-based care delivery models.
•The types of effective payment models that define value-based payments.
•How to align provider compensation.
•Why a strong organizational foundation is essential


The ACCC Alternative Payment Model Coalition is supported by Amgen, Merck & Co, Inc., and Takeda.
This webinar is open to the public. You do not need to be an ACCC member to view this webinar, but you will need to create an account in order to register.
If You DO NOT Have an ACCC Account:
To start, click the green "Register" button in the upper right corner of this page. You will be directed to "Your Cart." Click the green "Log In" button near the top of the page.
ACCC and State Society Members: Click "Reset Password" to update your login information. When your password is updated, you will be redirected to the "My Profile" page.
Non-members: Click "Create Account." Once your password is created, you will be redirected to the "My Profile" page.
Click "eLearning" at the top of your profile page to go back to the ACCC eLearning portal. In the box on the left side of the screen, click on the "Cart" link.
The green box in the upper right corner of this page will indicate "You are registered!" for this course!
If You Have an ACCC Account:
Please click the orange "Log In" button on the left side of this screen. You will be taken to the main login page that displays your email and password. Click the "Log in" button.
You will be automatically redirected back to webinar page, and the green box in the upper right corner will say that "You are registered!" for this course!
PRO TIP: If you save your ACCC password to your computer and remain logged in, you can register for additional webinars and courses in a matter of seconds—with just one click!
For the best registration and viewing experience, please use Chrome, Edge, or Safari web browsers. Internet Explorer Users may experience difficulties accessing the webinar.
Once you complete your registration, you will receive an email from ACCC eLearning, which contains information on how to access this webinar. For assistance with registration or if you do not receive an email, please contact registration@accc-cancer.org.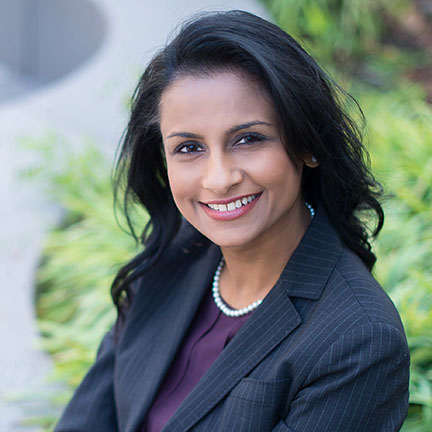 Purvi Bhatt, MBA
ECG Management Consultants
Purvi is highly regarded for her practical knowledge of reimbursement strategies and her track record of executing managed care contracting plans that result in significant revenue enhancements. A valued member of ECG's Contracting and Reimbursement practice, for 10 years Purvi has provided extensive executive-level leadership to physician groups, hospitals and health systems in the area of payor contracting, where an organization's portfolio of commercial contracts is critical to revenue viability. She has helped clients optimize their payor portfolios, achieving top-line revenue gains of 10% to 20%. Her clients appreciate her ability to understand the critical, financial, operational, and other business terms that typically affect contract performance.
Purvi also works closely with providers and health systems as they transition from volume- to value-based delivery systems, analyzing quality and financial data; facilitating stakeholder discussions regarding a culture of collaboration, creativity, and accountability; and developing accountable care organization/delivery-based strategies.
$i++ ?>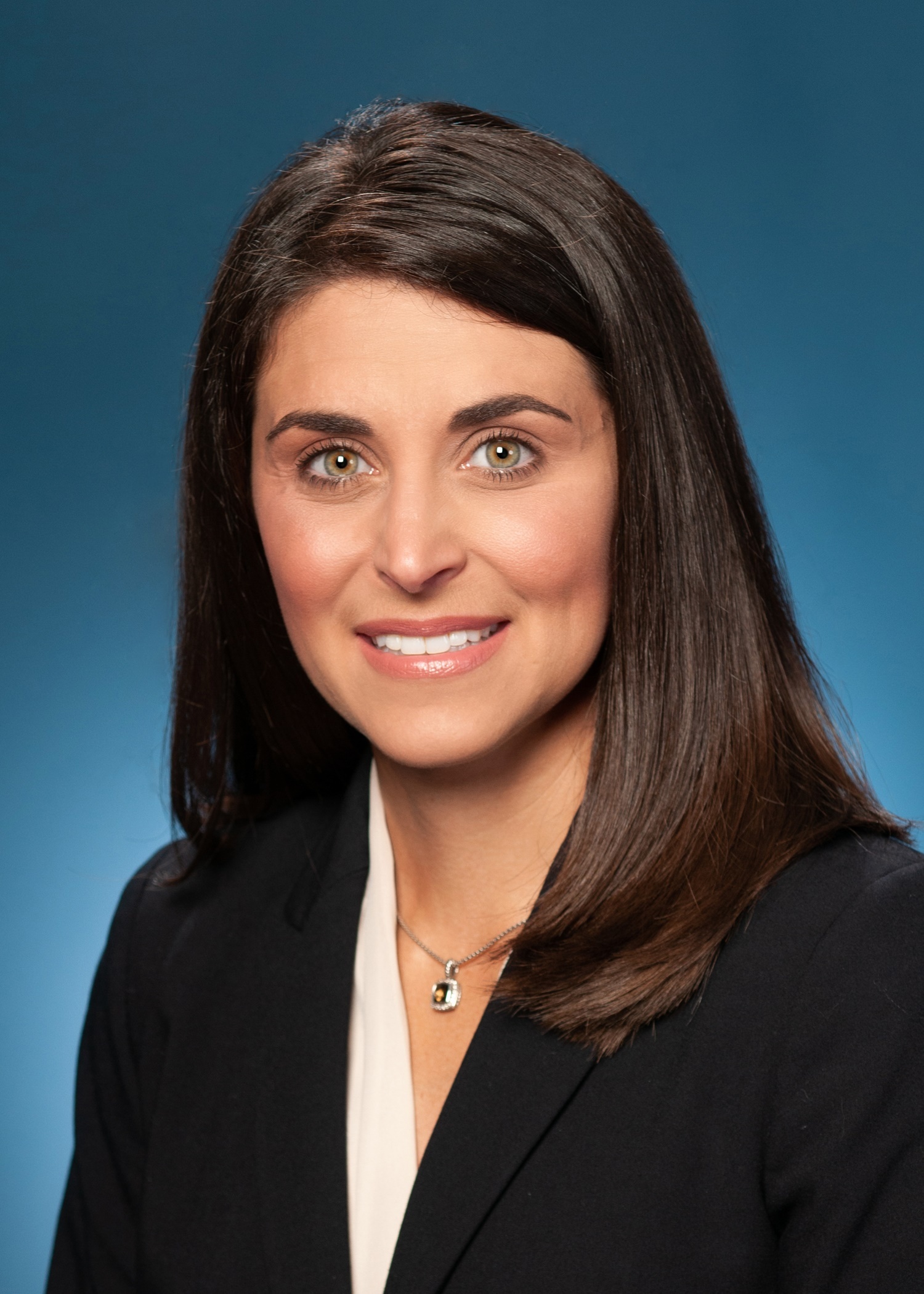 Valerie Csik, BS
Director, Quality and Care Transformation Sidney Kimmel Cancer Center at the Thomas Jefferson University Health System
Valerie Csik, MPH, CPPS is the Director of Quality and Care Transformation for the cancer service line at Thomas Jefferson University Health System. She oversees oncology quality initiatives in the Sidney Kimmel Cancer Center, and her responsibilities include managing the cancer center's participation in the Centers for Medicare and Medicaid Services (CMS) Oncology Care Model program, as well as aligning various shared savings programs and quality initiatives to improve operations and reduce care variation.
Since 2005, Csik has been a dedicated volunteer with the American Cancer Society. She has held various leadership positions, serves as the Chair of the Greater Philadelphia Volunteer Leadership Council, and was the Founding Chair of the Young Professionals of the American Cancer Society, Philadelphia Chapter.
Csik started her career at Thomas Jefferson University and then joined the Patient Safety Organization partnering with healthcare systems around the world to evaluate and improve patient safety culture. Valerie returned to Jefferson as Project Director in the department of medical oncology. Her education includes a bachelor's degree in Healthcare Administration from the University of Scranton and master's degree in Public Health from Thomas Jefferson University. She is also a graduate of the American Hospital Association (AHA) and National Patient Safety Foundation (NPSF) Comprehensive Patient Safety Leadership Fellowship and is a Certified Professional of Patient Safety.
$i++ ?>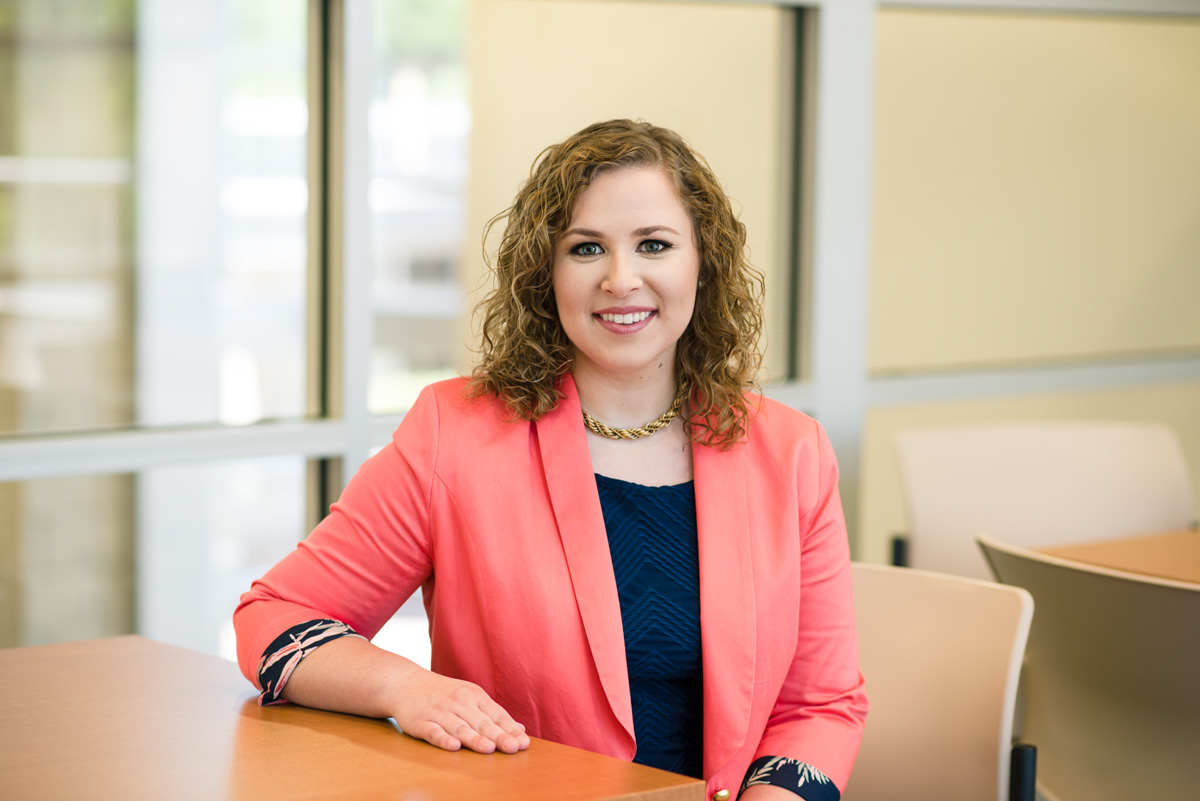 Anne Marie Rainey, MSN, RN, CHC
Director of Quality and Value-based Care
Clearview Cancer Institute
Anne Marie Rainey, RN, MSN, CHC, is the Director of Quality and Value-based Care at Clearview Cancer Institute in Huntsville, Alabama. She has previous experience in government quality reporting as a contractor for the Centers for Medicare & Medicaid Services (CMS) and the Centers for Disease Control and Prevention (CDC)

After obtaining her Master of Nursing in Clinical Leadership and Administration, Rainey transitioned to the community oncology setting. Her work interests include quality metrics analysis, program implementation, health policy, and advocacy for community oncology.
$i++ ?>

Amy Ellis
Chief Quality Officer, Northwest Medical Specialties, PLLC (NWMS)
Amy Ellis is the director of Quality and Value Based Care at Northwest Medical Specialties, PLLC (NWMS). In this role, she oversees NWMS strategic practice initiatives and value-based care programs including the Oncology Care Model, Oncology Medical Home and various commercial payment models. Ms. Ellis works to continually transform the way care is provided to patients by utilizing innovative tools such as artificial intelligence, care management technology, population health technology, continual process improvement, and data analysis.
She brings 14 years of healthcare experience, including outpatient radiology and clinical oncology research. Amy has been recognized for her work on the Payment Reform Committee of the Community Oncology Alliance (COA), her active involvement in the Association of Community Cancer Centers (ACCC) Conference Planning Task Force and practice initiatives, as well as her value-based care leadership with the Quality Cancer Care Alliance Network and Washington state oncology initiatives. She is passionate about the quality of care provided to patients and strives to improve outcomes and the patient experience.
In 2019, Amy received a HemOnc Today's Next Gen Innovator award for her forward-thinking approach in cancer care.
$i++ ?>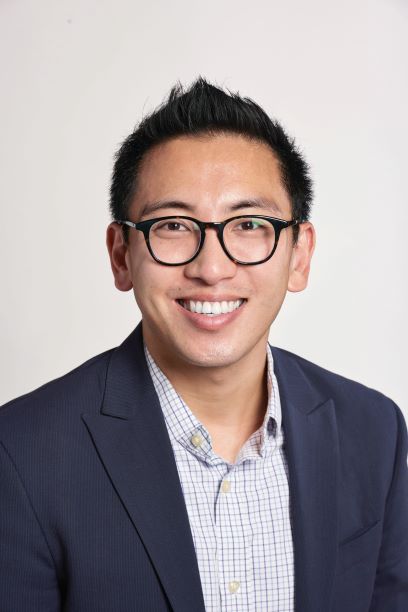 Mark Liu
Director, Strategic Initiatives, Mount Sinai Health System
Mark Liu is the Director of Strategic Initiatives for the oncology service line at the Mount Sinai Health System—an eight-hospital integrated health system in all five boroughs of New York City. He works closely with senior leadership to develop long-term strategy, while collaborating to drive critical projects to completion.
He first joined Mount Sinai as part of a team to facilitate the build of Mount Sinai Health Partners, a new entity advancing population health within the health system. Prior to >span class="TextRun SCXW202804268 BCX9" xml:lang="EN-US" lang="EN-US">, Liu managed ambulatory care operations at Memorial Sloan Kettering Cancer Center across nine different solid and hematologic cancers during his eight-year tenure.

He received a Bachelor of Science, double majoring in Integrated Neuroscience and Sociology, from Binghamton University. Liu was selected as a 2008 fellow for the New York University (NYU) Leadership Initiative and NYU Wagner Fellowship for Emerging Leaders in Public Service. He is currently completing his Master of Healthcare Administration at the Mailman School of Public Health at Columbia University.
$i++ ?>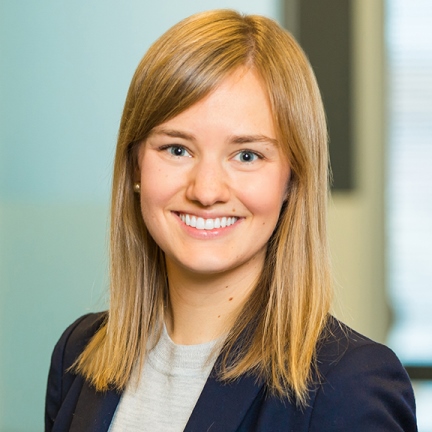 Jordan Brozyna, BBA
ECG Management Consultants
Jordan's diverse background in managed care work gives her a unique perspective in delivering results to clients. Utilizing her strong analytics skills, Jordan is able to convey thoughtful, data-driven solutions for both traditional contracting engagements and progressive value-based care initiatives. Through her experience, Jordan has developed a deep understanding of the nuances of healthcare industry as she has worked with hospitals, physician groups, and ambulatory surgical centers. Specifically, she has established expertise in the development and implementation of alternative payment models (APMs). She is passionate about payment reform, new delivery models, and the healthcare system of the future. Jordan will work to ensure your organization is on the right path to success.

Summary of Expertise
Since joining ECG over five years ago, Jordan has worked with several health systems to develop, implement, and maintain bundled payment programs. Specifically, she supports hospital and physician leadership in care process redesign and care coordination improvement. Additionally, Jordan has expertise in bundled payment pricing analytics, especially for providers wishing to pursue commercial or employer-based bundles. Recently, Jordan worked with a health system to achieve more than $5 million in savings over three years through the implementation of a bundled payment initiative.
Jordan is also regarded for her work with clients to optimize their payer portfolios and develop reimbursement strategies. Partnering with provider groups, she works side-by-side with physicians and administrators to help them increase revenue and foster stronger payer relationships. Recently, Jordan helped a pediatrics practice achieve a 10% revenue increase across their top commercial payers. Furthermore, as the healthcare industry experiences a significant shift from inpatient to ambulatory care, Jordan has worked with ASCs to help them bring new and unique services to market. Specifically, she works with payers to help them understand the value of these novel procedures and, as a result, establish reimbursement for the ASCs.
$i++ ?>
Key:

Complete

Next

Failed

Available

Locked
1 Question
Complete the pre-assessment prior to viewing any of the sessions.
Session 1: Market Feasibility Content
Select the "View On-Demand Recording" button to begin.
Select the "View On-Demand Recording" button to begin.
This module focuses on market population and trends, competition, and payer negotiations.
Session 2: Comprehensive Provider Network Course Content
Recorded 11/20/2020
Recorded 11/20/2020
This module focuses on clinical scope, geography, and provider engagement.
Session 3: Care Delivery Transformation Course Content
Recorded 11/20/2020
Recorded 11/20/2020
This module focuses on care coordination and care transitions, population health management, and patient engagement.
Session 4: Robust Technology Course Content
Recorded 11/05/2020
Recorded 11/05/2020
This module focuses on analytical capabilities, data governance and processes, and performance reporting.
Session 5: Effective Payment Models Course Content
Recorded 11/05/2020
Recorded 11/05/2020
This module focuses on payer strategy, contract alignment, and risk appetite.
Session 6: Aligned Provider Compensation Course Content
Open to view video.
Open to view video.
This module focuses on alignment with payer contracts, provider buy-in, influence of productivity, and the extent of compensation at risk.
Session 7: Strong Organizational Foundation Course Content
Open to view video.
Open to view video.
This module focuses on the level of leadership commitment, governance structure and culture, and organizational mission and vision.