Big Data In Immuno-Oncology
Register

Non-member - Free!
Member - Free!
This webinar is open to the public. You do not need to be an ACCC member to view this webinar, but you will need to create an account in order to register.
If You DO NOT Have an ACCC Account:
To start, click the green "Register" button in the upper right corner of this page. You will be directed to "Your Cart." Click the green "Log In" button near the top of the page.
ACCC and State Society Members: Click "Reset Password" to update your login information. When your password is updated, you will be redirected to the "My Profile" page.
Non-members: Click "Create Account." Once your password is created, you will be redirected to the "My Profile" page.
Click "eLearning" at the top of your profile page to go back to the ACCC eLearning portal. In the box on the left side of the screen, click on the "Cart" link.
The green box in the upper right corner of this page will indicate "You are registered!" for this course!
If You Have an ACCC Account:
Please click the orange "Log In" button on the left side of this screen. You will be taken to the main login page that displays your email and password. Click the "Log in" button.
You will be automatically redirected back to webinar page, and the green box in the upper right corner will say that "You are registered!" for this course!
PRO TIP: If you save your ACCC password to your computer and remain logged in, you can register for additional webinars and courses in a matter of seconds—with just one click!
For the best registration and viewing experience, please use Chrome, Edge, or Safari web browsers. Internet Explorer Users may experience difficulties accessing the webinar.
Once you complete your registration, you will receive an email from ACCC eLearning, which contains information on how to access this webinar. For assistance with registration or if you do not receive an email, please contact registration@accc-cancer.org.
On Wednesday, November 18, 2020, the Association of Community Cancer Centers (ACCC) Immuno-Oncology Institute convened its Big Data in IO Workshop. This three-hour virtual event included both didactic and interactive sessions about the application of big data in immuno-oncology (IO), particularly as it relates to clinical research and its real-world implementation.
Recordings of the opening and closing panels, "Data in Practice" and "Future Applications of Data in Immuno-Oncology." are available for on-demand viewing. You will hear from experts in the field and other members of multidisciplinary cancer care team around the following topics:
· The role of data in managing immune-related adverse events
· The applications of clinical trial and real-world data
· The evolving integration of molecular data and patient-reported outcomes
· New technologies and the future of data in IO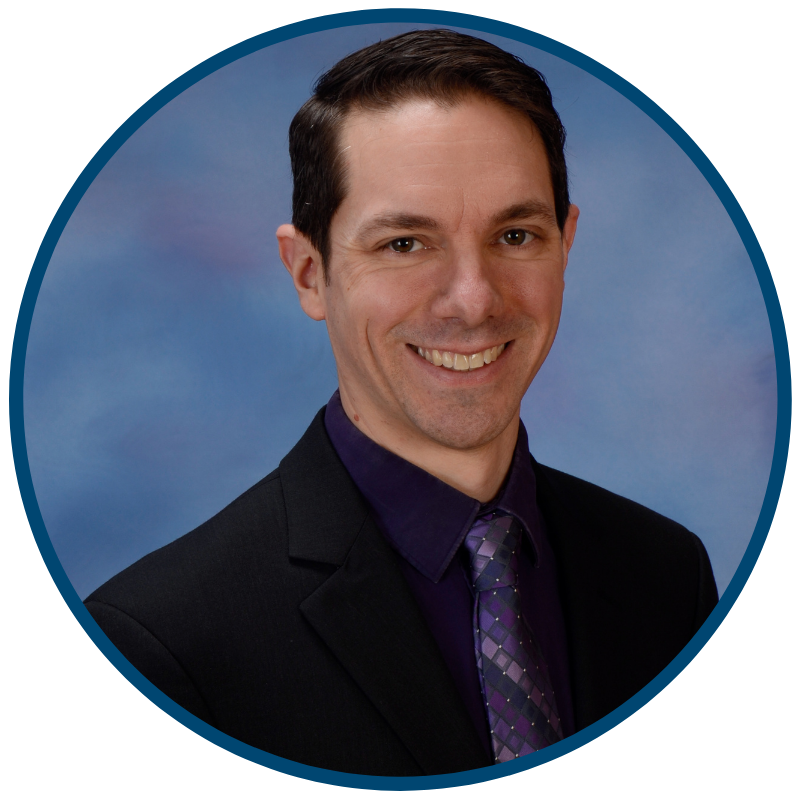 Lee Albacker, PhD
Foundation Medicine
Dr. Albacker leads immunotherapy biomarker research at Foundation Medicine. His team has studied how the natural history of tumor-immune interactions affects checkpoint inhibitor response, leading to the discovery of STK11 as a negative predictor of response. Using big-data approaches, his team is beginning to understand the complex interplay of multiple checkpoint inhibitor biomarkers. Dr Albacker was classically trained in immunology as a graduate student at Harvard University and then went on to study cancer genomics as a post-doc in the Harvard Department of Systems Biology.
$i++ ?>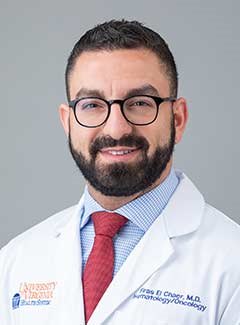 Firas El Chaer, MD
Assistant Professor, UVA Health
Dr. El Chaer is an Assistant Professor of Medicine who specializes in hematology and oncology. His clinical areas of interest are acute leukemia, chronic leukemia, myelodysplastic syndrome, myeloproliferative disorders, aplastic anemia, clonal hematopoiesis, and blood disorders. His research focuses on improving outcomes for acute leukemia in adults by focusing on targeted therapies and overcoming resistance mechanisms.
Dr. El Chaer attended medical school at the University of Balamand in Beirut, Lebanon, and completed his internal medicine residency at the Icahn School of Medicine at Mount Sinai, in Englewood, New Jersey, where he served as chief resident from 2013 - 2014. He then completed a fellowship in infectious diseases for immune-compromised cancer patients at the combined program of Baylor College of Medicine and MD Anderson Cancer Center in Houston, Texas.
Dr. El Chaer pursued a fellowship in hematology and oncology with a focus on blood disorders and also completed a built-in fellowship in stem cell transplantation at the University of Maryland School of Medicine, where he served as a chief fellow from 2018 - 2019.
$i++ ?>
Matthew Hellman, MD
Associate Attending, Memorial Sloan Kettering Cancer Center
Dr. Hellman is currently an Associate Attending at Memorial Sloan Kettering Cancer Center in New York. He works in the Thoracic Oncology Service as well as the Early Drug Development Service. His academic focus is clinical and translational research related to immunotherapy in lung cancer. He received his medical degree from Johns Hopkins University School of Medicine, and completed fellowships at Harvard Medical School, Memorial Sloan Kettering Cancer Center, and Weill Cornell Medical College.
Dr. Hellman is a medical oncologist who specializes in the care of patients with lung cancers, particularly non small-cell lung cancers. He is dedicated to identifying better treatments for people with all stages of disease and to providing compassionate care for patients and their families. His research focuses on developing innovative and effective ways to harness the body's immune system to fight cancer, and he is a member of the Immunotherapeutics Group, where >span class="TextRun SCXW191243763 BCX0"> design and lead early-phase clinical trials of immunotherapies for patients with a variety of different cancers.
$i++ ?>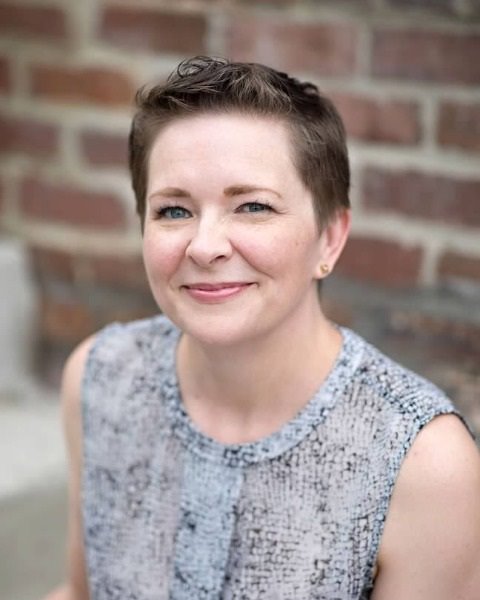 Jamie Holloway, PhD
Senior Director of the Molecular Science Liaisons, Caris Life Sciences
Jamie Holloway is the Senior Director of the Molecular Science Liaisons at Caris Life Sciences, where she leads a team of field-based PhD-trained scientists who act as a resource for any technical, clinical, or research discussions for oncologists within their region.
Prior to joining Caris Life Sciences, Jamie worked in patient engagement and built an extensive network within cancer patient advocacy communities. She worked in patient engagement at Cure Forward, Science 37, and the Metastatic Breast Cancer Project at the Broad Institute. She is an active volunteer, having served on high level committees within AACR, ASCO, Friends of Cancer Research, and the NCCN.
Dr. Holloway earned her bachelor's degree from the University of Illinois and her PhD from Georgetown University, where she studied the interaction of growth factor signaling and estrogen receptor expression in breast cancer.
$i++ ?>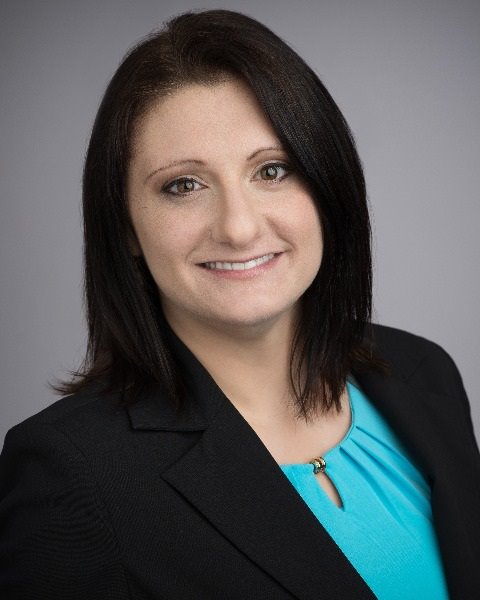 Angela Stover, PhD
Assistant Professor, UNC Gillings School of Global Public Health
Dr. Stover is an Assistant Professor of Health Policy and Management at the University of North Carolina at Chapel Hill. Dr. Stover is a translational health outcomes researcher who uses implementation science to implement and evaluate patient-reported outcomes (PROs) in cancer care settings. She conducted foundational work developing implementation science metrics for evaluating PRO implementation initiatives (Stover, QOLR 2020). Her implementation work builds on PRO development work for six of the NIH PROMIS® item banks assessing depression, anxiety, and poor sleep (U01-AR052155) and other PROs. Dr. Stover teaches the graduate course on PROs and use in health care delivery in the Gillings School of Global Public Health (course code: HPM 794).
Dr. Stover is a co-investigator on a pragmatic trial (PCORI IHS-1511-33392) examining whether 1,200 chemotherapy patients treated in 52 community oncology practices who are randomized to a home PRO intervention have better survival and quality of life, and fewer ER visits than usual care. Dr. Stover led analyses showing that cancer patients who elected to complete their weekly home PROs through an automated call were more likely to be from underserved cancer populations (older, people of color, rural, and a high school education) and had a higher symptom burden than cancer patients who chose email. These findings have important implications for clinics implementing PROs to ensure equitable access to symptom monitoring.
$i++ ?>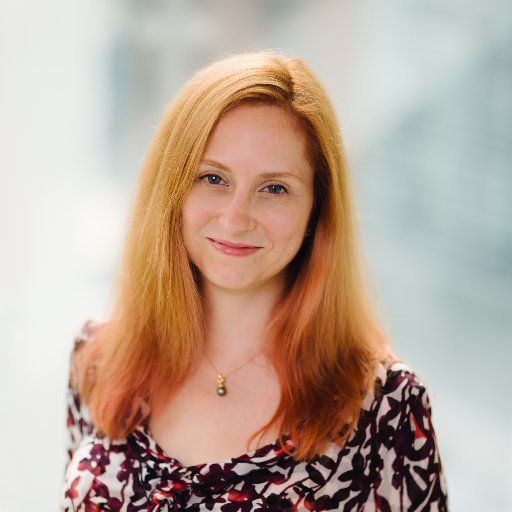 Theresa Walnus, PhD
Associate Professor, Northwestern University Feinberg School of Medicine
Dr. Walnus is the Associate Director for the Center for Health Information Partnerships and Director of the Chicago Health IT Regional Extension Center. She received her PhD in immunology from the University of Chicago, where she discovered the function of CTLA-4, the first checkpoint inhibitor. Following her MS in computer science, she worked in microbial genomics developing informatics tools to understand biochemical pathways in microorganisms. She joined the Nortwestern faculty to focus on medical informatics.
Dr. Walunas' goal is to improve health for people with autoimmune diseases, using immunological, genomics, informatics, and implementation science methods to study the development of autoimmunity. Her research focuses on using electronic health records—intersected with genetic, social and environmental data—to develop translational models to elucidate the molecular and environmental mechanisms of human autoimmune disease and develop EHR-based tools to improve care for people with autoimmunity.
$i++ ?>
Eliezer Van Allen, MD
Associate Professor of Medicine, Harvard Medical School
Dr. Van Allen is an Associate Professor of Medicine at Harvard Medical School, a clinician at Dana-Farber/Partners Cancer Care, and an Associate Member at the Broad Institute of MIT and Harvard. His research focuses on computational cancer genomics, the application of new technologies such as massively parallel sequencing to precision cancer medicine, and resistance to targeted therapeutics. As both a computational biologist and medical oncologist, he has specific expertise in clinical computational oncology and the development of algorithms to analyze and interpret genomic data for clinically focused questions. Overall, his research will make important contributions to the field of precision cancer medicine and resistance to targeted therapeutics via expertise and study in translational and clinical bioinformatics. Originally from Los Angeles, CA, he studied Symbolic Systems at Stanford University, obtained his medical degree from UCLA, and completed a residency in internal medicine at UCSF before coming to Boston and completing a medical oncology fellowship at the Dana-Farber/Partners Cancer Care program.
$i++ ?>
Raju Vaddepally, MD (Moderator)
Oncologist, Yuma Medical Center
Dr. Vaddepally received his medical degree at Osmania Medical College, affiliated with N.T.R. University of Health Sciences in Hyderabad, India. He completed his residency in internal medicine from St. Joseph Mercy Hospital in Ann Arbor, Michigan. During his residency he developed an immense interest in taking care of cancer patients which motivated him to pursue additional training in oncology and hematology. Dr. Vaddepally completed a fellowship in hematology and oncology at Josephine Ford Cancer Institute at Henry Ford Hospital, which is affiliated with Wayne State University in Detroit, MI. Dr. Vaddepally is a member of the American Society of Hematology and American Society of Clinical Oncology. He is also a member of the American College of Physicians.

Dr. Vaddepally was born in India. He moved to Yuma with his wife, who is a pediatrician, and young daughter. In his spare time, Dr. Vaddepally enjoys photography, traveling, tennis and racquetball.
$i++ ?>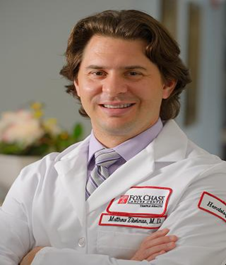 Matthew R. Zibelman, MD (Moderator)
Assistant Professor, Department of Hematology/Oncology Fox Chase Cancer Center
Dr. Zibelman is a medical oncologist specializing in the treatment of genitourinary cancers. He understands that the patient-oncologist relationship is a unique partnership and that the cancer journey provides access to moments in life that can be emotionally challenging for all parties. He views his role as one that is ultimately about providing information and guidance to help navigate the path in the way best suited to each patient.
Dr. Zibelman finds genitourinary oncology a particularly satisfying and exciting field within medical oncology as it is an area of robust, active research, which has afforded new treatment options for patients. Dr. Zibelman completed his oncology training at Fox Chase.
$i++ ?>
Key:

Complete

Next

Failed

Available

Locked
Firas EL Chaer Presentation Slides
Open to download resource.
Matthew Hellman Presentation Slides
Open to download resource.
Eli Van Allen Presentation Slides
Open to download resource.