Budgeting for CAR T-Cell Therapy
Includes a Live Web Event on 10/23/2023 at 2:00 PM (EDT)
Register

Non-member - Free!
Member - Free!
You must have an ACCC account in order to register for this course/webinar/webinar series [specify].
If You DO NOT Have An ACCC Account:
To start, click the green "Register" button in the upper right corner of this page. You will be directed to "Your Cart." Click the green "Log In" button near the top of the page.

ACCC members: Click "Reset Password" to update your login information. When your password is updated, you will be redirected to the "My Profile" page, where you can view and update your information.
OSS at ACCC Members: Please use your state society login credentials.
Non-members: Click "Create Account." Once your password is created, you will be redirected to the "My Profile" page, where you can view and update your information. Click "Change" to add your Areas of Concentration, then save your information.

Click "eLearning" at the top of your profile page to go back to the ACCC eLearning portal. In the box on the left side of the screen, click on the "Cart" link.
The green box in the upper right corner of this page will indicate "You are registered!" for this course. Congratulations!
If You Have An ACCC Account:
Please click the orange "Log In" button on the left side of this screen. You will be taken to the main login page that displays your email and password. Click the "Log in" button.
You will be automatically redirected back to this course/webinar

<specify>

page, and the green box in the upper right corner will say that "You are registered!" for this course. Congratulations!
PRO TIP: If you save your ACCC password to your computer and remain logged in, you can register for additional webinars and courses in a matter of seconds—with just one click!
For the best registration and viewing experience, please use Chrome, Edge, or Safari web browsers. Internet Explorer Users may experience difficulties accessing the webinar.
Once you complete your registration, you will receive an email from ACCC eLearning, which contains information on how to access this course/webinar <specify>. For assistance with registration or if you do not receive an email, please contact registration@accc-cancer.org.
The ACCC educational project, Bringing CAR T-Cell Therapies to Community Oncology, aims to help community cancer programs and practices of all sizes acquire the education and tools they need to offer CAR T-cell therapy close to where their patients live. To accomplish this, the project will: 1) help local cancer programs and practices build the knowledge and skills required to offer safe CAR T-cell therapy, 2) teach practices how to help their patients overcome costs barriers, and 3) help build the operational infrastructure (e.g., care coordination and patient support) required for a successful program. 
A key concern to professionals and patients in the community cancer setting is access to the latest treatments and therapies. This webinar will provide an overview of what resources are needed to budget for and implement CAR T services in the community setting.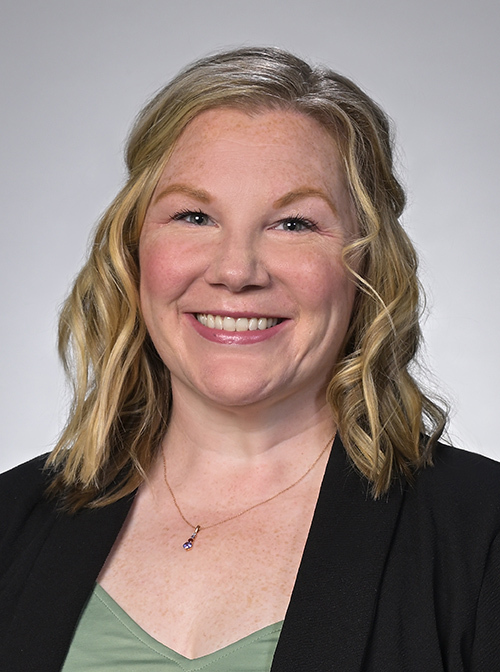 Lyndsay Ridgway, MS
Manager of Financial Counseling
Penn Medicine
Lyndsay Ridgway, Manager of Financial Counseling at Penn Medicine, specializes in overseeing the development of key financial navigation programs within the organization, leading to exceptional boost in overall patient satisfaction. An industry professional with over ten years of experience working alongside Revenue Cycle and Patient Access leaders, Lyndsay manages a team of 20 highly skilled Patient Financial Advocates and Financial Counselors.
A strong believer in enhancing the patient experience, Lyndsay is dedicated to creating best practices within the health industry in order to reduce patient financial toxicity. Lyndsay holds a Master's degree in Organization Development and is a member of various organizations such as the ACCC, NAHAM, and AAHAM. Her skillset includes team building, strategic planning, and change management. Lyndsay is currently working on extending her team's outreach to a broader patient audience in order to create a more transparent patient experience through her organization. Lyndsay aspires to continue sharing her knowledge in Financial Navigation and leveraging that knowledge across the healthcare industry. Lyndsay firmly believes in the power of connection and feels that transparency is a true driver in ensuring patient trust and confidence in their care.
$i++ ?>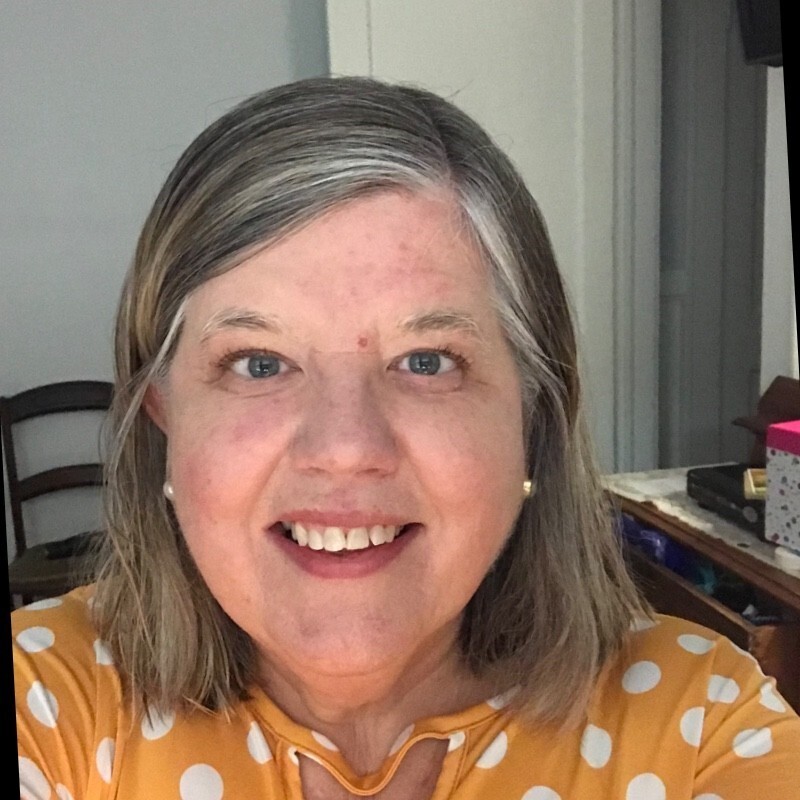 Therese Coyne, MMHC, MSN, RN, NE-BC
Coordinator of Regulatory Affairs
Sarah Cannon Research Institute at TriStar Centennial Hospital
$i++ ?>
Robert Richards, MS, MBA
Corporate Director, Cell Therapy and Transplant
Penn Medicine
Robb Richards has over 20 years of experience in oncology, initially with a private practice in Southern New Jersey and more recently the University of Pennsylvania Health System. He comes to Penn after serving as the IT Manager for the Center for Cancer and Hematologic Disease in Cherry Hill, Regional Cancer Care Associates (RCCA) in New Jersey Division Chief Operating Officer, and RCCA corporate VP and Chief Information Officer. He has provided oversight in the integration of the South Jersey medical oncologists onboarding to Penn Medicine while working with the Cell Therapy and Transplant program (CTT) and has been the lead in overseeing operationalizing/implementation of CAR T cell therapy for commercial use.  He is currently the Corporate Director of the Cell Therapy and Transplant program at Penn Medicine, with oversight of both commercial and research work, and its expansion into community hospitals within the Penn system. Robb received his BS from Drexel University and both his MS and MBA at St Joseph's University and specializes in oncology informatics.
$i++ ?>
Rebecca Damron Jennings, MSN, RN, OCN, BMT-CN
Program, Quality & Finance Manager - Stem Cell Transplant and Cellular Therapy
Atrium Health Wake Forest Baptist
I began my nursing career in the Summer of 2000, working in ICU in a community hospital setting.  Most recently, I completed my Master's in Nursing Education at Gardner-Webb University, graduating in the Summer of 2016, the recipient of an academic excellence award.
I've served as a staff nurse in both ICU and Stem Cell Transplant, an Assistant Manager for the Medical Oncology floor, and then transitioned to Coordinator for the SCTCT Program.  As a Coordinator,  I worked autonomously under the scope and practice of an RN and within the policy and procedure guidelines set forth by the program.  I learned leadership skills by assisting in clinical decision making.  I collaborated with members of the medical team and hospital leadership to develop an outpatient transplant program and bring our CAR T program to fruition.   I participated in clinical research trials including eligibility, implementation, education, collection of samples and data. 
In June of 2021 I was promoted to Manager of the Stem Cell Transplant and Cellular Therapy program.  As Manager for the Stem Cell Transplant and Cellular Therapy program, I provide administrative, financial and quality leadership through planning and implementation of inpatient and outpatient services for the Stem Cell Transplant and Cellular Therapy Program. My responsibilities include quality management oversight, financial analysis and management, managed care contracting, RITN grant submission, operational efficiencies with respect to a number of metrics, personnel management, BMT survivorship initiatives, coordination of administrative matters for the SCTCT team and strategy. There is a matrixed leadership reporting for the apheresis and cellular collections as well as the stem cell processing laboratory.  Under my leadership, the program has grown to include a financial team to assist with day to day financial responsibilities.    
I oversee operations of the clinical practice and ensure that all policies and procedures are implemented appropriately, and that compliance is consistent.  Management of the SCTCT program also includes identifying opportunities for improving quality outcomes and cost savings related to improving clinical and operational processes. Key to my role is accountability for ensuring that compliance is maintained with all relevant regulatory and oversight bodies to include TJC, CMS, NMDP, CIBMTR and FACT.
$i++ ?>
Key:

Complete

Next

Failed

Available

Locked
Budgeting for CAR T-Cell Therapy
10/23/2023 at 2:00 PM (EDT) | 60 minutes
10/23/2023 at 2:00 PM (EDT) | 60 minutes