Unwinding of Medicaid and its Impact on the Appalachian Region: What You Need to Know and What You Can Do
Recorded On: 06/28/2023
Register

Non-member - Free!
Member - Free!
You must have an ACCC account in order to register for this course/webinar/webinar series.
If You DO NOT Have An ACCC Account:
To start, click the green "Register" button in the upper right corner of this page. You will be directed to "Your Cart." Click the green "Log In" button near the top of the page.

ACCC members: Click "Reset Password" to update your login information. When your password is updated, you will be redirected to the "My Profile" page, where you can view and update your information.
OSS at ACCC Members: Please use your state society login credentials.
Non-members: Click "Create Account." Once your password is created, you will be redirected to the "My Profile" page, where you can view and update your information. Click "Change" to add your Areas of Concentration, then save your information.

Click "eLearning" at the top of your profile page to go back to the ACCC eLearning portal. In the box on the left side of the screen, click on the "Cart" link.
The green box in the upper right corner of this page will indicate "You are registered!" for this course. Congratulations!
If You Have An ACCC Account:
Please click the orange "Log In" button on the left side of this screen. You will be taken to the main login page that displays your email and password. Click the "Log in" button.
You will be automatically redirected back to this course/webinar page, and the green box in the upper right corner will say that "You are registered!" for this course. Congratulations!
PRO TIP: If you save your ACCC password to your computer and remain logged in, you can register for additional webinars and courses in a matter of seconds—with just one click!
For the best registration and viewing experience, please use Chrome, Edge, or Safari web browsers. Internet Explorer Users may experience difficulties accessing the webinar.
Once you complete your registration, you will receive an email from ACCC eLearning, which contains information on how to access this course/webinar . For assistance with registration or if you do not receive an email, please contact registration@accc-cancer.org.
The unwinding of Medicaid has begun. This will have an impact on people's ability to access cancer-related services—from screening to treatment. It is important for primary care providers, cancer care providers, and other professionals working in healthcare to understand both the impact and how you can help ensure access to cancer screening and treatment services.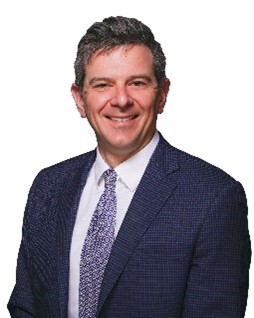 Richard Ingram, MD
President, Virginia Association of Hematologists and Oncologists; Medical Oncologist, Shenandoah Oncology
Richard Michael Ingram, MD, is a physician partner at Shenandoah Oncology in Winchester, VA, and the President of the Virginia Association of Hematology Oncology. He serves patients in the Northern Shenandoah Valley and surrounding communities in Virginia, West Virginia and Maryland. Dr. Ingram also serves on the Board of Directors of the Community Oncology Alliance.
Dr. Ingram received his medical degree from the State University of New York Health Sciences Center at Syracuse. He completed an internship and residency at the University of Virginia.
$i++ ?>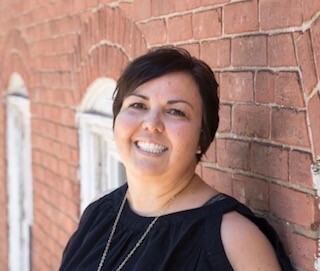 Aimee Hoch, MSW, LSW
Oncology Financial Navigator
Grand View Health Cancer Center
Aimee Hoch, LSW, OSW-C, is a Masters Level Social Worker with 20 plus years of experience in both healthcare and behavioral health. She earned her MSW from Fordham University Lincoln Center. A Financial Navigator for the Oncology Program at Grand View Health, Aimee is an advocate for individuals diagnosed with cancer by meeting them with empathy and connecting them with resources to support them during their most vulnerable times.
Aimee is a consultant for the Cancer Support Community as a Financial Navigation specialist and is a member of their Biosimilar Advisory Board. She is an active member of the Association of Community Cancer Center's (ACCC) Financial Advocacy Network Advisory Committee and Voice Task Force. She speaks about Financial Toxicity and the role of Financial Navigation in cancer care. Aimee has been a guest on Cancer Buzz TV, Patient Power, and WDVR. She has been featured in publications including Breastcancer.org, Patient Power, and ACCC's Financial Advocate Spotlight. Aimee has contributed to ACCC's Patient Assistance and Reimbursement Guide and OncoLink News.
$i++ ?>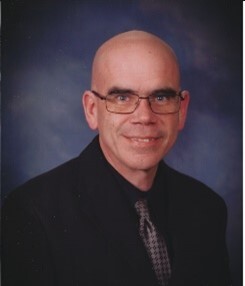 David S. Switzer MD, FAAFP
Medical Director, Population Health Valley Health System, Luray, VA
David Switzer MD, FAAFP, is the Medical Director of Population Health at Valley Health System in Luray, VA. He also provides primary care services in Page County, VA. Dr. Switzer also serves as the President of the Board of the Page Free Clinic in Luray, VA.
Dr. Switzer completed his undergraduate studies, medical school, and family medicine residency at the University of Virginia.
$i++ ?>
Joanna Fawzy Morales, Esq
Chief Executive Officer
Triage Cancer
Joanna Fawzy Morales, Esq. is a cancer rights attorney, author, speaker, and CEO of Triage Cancer, a national, nonprofit organization providing free education on practical and legal issues that may impact individuals coping with cancer and their caregivers, through events, materials, and resources.
$i++ ?>
Key:

Complete

Next

Failed

Available

Locked
Unwinding of Medicaid and its Impact on the Appalachian Region: What You Need to Know and What You Can Do
06/28/2023 at 4:00 PM (EDT) | Recorded On: 06/28/2023
06/28/2023 at 4:00 PM (EDT) | Recorded On: 06/28/2023
The unwinding of Medicaid has begun. This will have an impact on people's ability to access cancer-related services—from screening to treatment. It is important for primary care providers, cancer care providers, and other professionals working in healthcare to understand both the impact and how you can help ensure access to cancer screening and treatment services