Nadine J. Barrett, PhD, MA, MS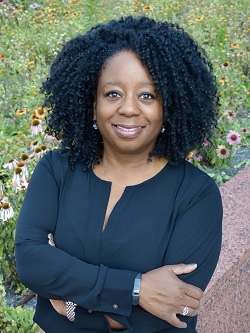 Dr. Nadine J. Barrett, MA, MS is the Inaugural Director of the Duke Cancer Institute's Office of Health Equity and Disparities. Dr. Barrett has spent the past 15 years effectively establishing sustainable community, health system, and research partnerships to improve health outcomes. She successfully engages and aligns stakeholders' goals and priorities to develop strategic programs, leverages the health assessment process to identify need and opportunities to improve community and population health, and develops and implements strategic programs, services and research to reduce health disparities. Her overall work focuses on three primary themes: (1) leverage community and health system assets and services to identify and meet local needs, (2) link vulnerable communities to health resources and research, and (3) collaborate with diverse stakeholders to develop community responsive programs, services, and research. Dr. Barrett engages diverse community and health organizations including Federally Qualified Health Centers, local departments of public health, faith organizations, free or sliding scale clinics, and a variety of community-based organizations serving traditionally underserved and underrepresented populations in rural and urban communities. Prior to joining the Duke Cancer Institute, Dr. Barrett served as Director of Community Programs for Susan G. Komen for the Cure. In her role at Komen, Dr. Barrett implemented a robust 2-million-dollar funding mechanism to promote uptake of evidenced based programs in community settings to improve breast cancer outcomes. She also provided strategic direction to local and national affiliates to implement best practices through community collaborations in urban and rural settings. The goal of these programs where to enhance linkages across the breast cancer continuum of care. Dr. Barrett has published several articles and received awards and honors highlighting her commitment to community engagement. She is also the recipient of the American Sociology Association's Minority Fellowship Doctoral Award, NIH Postdoctoral Fellowship in Health Services Research at the University of North Carolina in Chapel Hill, the MLK Southern Christian Leadership Conference Drum Major for Justice Award, and several awards and recognitions for her community engagement activities.
Larry Bilbrey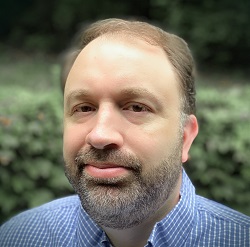 Larry Bilbrey is the Care Data Systems Manager for Tennessee Oncology, where he is responsible for value-based care reporting to multiple government and commercial payers.
Larry began his career at Tennessee Oncology almost 15 years ago. He has spent the majority of his time with Tennessee Oncology in operations. Prior to becoming the Care Data Systems Manager, Larry was a Regional Operations Manager for 7 years, and, prior to that, an Operations Manager.
There have been multiple projects that Larry has been involved in with Tennessee Oncology over the years. He has been a part of the Value Based Care project(s) at Tennessee Oncology since its origination in 2014. He has developed many aspects of Tennessee Oncology's Value Based Care initiatives including navigation/care coordination and central triage. Larry has played an integral part in the original Medical Home pilot. This comprises of being the designer and product owner/administrator of Tennessee Oncology's original proprietary telephone triage management tool.
Johnetta Blakely, MD, MS, MMHC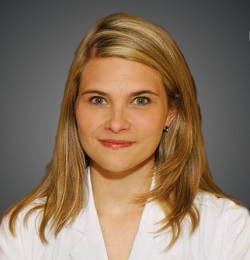 Johnetta Blakely holds the position of Executive Director of Health Economics and Outcomes Research for Tennessee Oncology, PLLC, one of the nation's largest community-based oncology practices. In her role she provides oversight for all outcomes research projects within Tennessee Oncology. She is responsible for direct oversight of protocol development, budgeting, data analysis, abstracting and presentation of data. She collaborates closely with technology vendors, pharma and other organizations to collaborate in these projects. She also provides suggestions and guides improvement based on the data from health outcomes projects. She also serves as the chair of the Performance Improvement committee for Tennessee Oncology which allows implementation of process improvement guided from outcomes. She has maintained an active Hematology-Oncology practice for the past 15 years with an interest in breast cancer and lung cancer.
A diplomate of the American Board of Internal Medicine, she holds certification for Medical Oncology. She participates in clinical research and is published in leading medical journals. She maintains associations with professional organizations including the American Society of Clinical Oncology, American College of Physicians, Community Oncology Alliance, and Tennessee Medical Association.
She earned her medical degree at the University of Tennessee, Memphis. She completed her Internal Medicine residency at the University of Texas, Houston, and her Medical Oncology fellowship at the University of Texas M.D. Anderson Cancer Center. She earned a master's degree in Clinical Research from the University of Texas Health Science Center in Houston and a Masters in Management in Health Care from Vanderbilt University.
Leigh Boehmer, PharmD, BCOP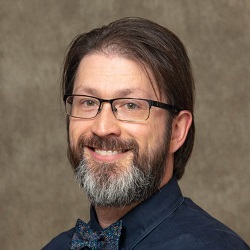 Dr. Leigh Boehmer, PharmD, BCOP, is the Medical Director for the Association of Community Cancer Centers (ACCC). In this role, he's responsible for assessing educational needs and designing interventions for multidisciplinary cancer care teams serving patients in the community. He also serves as a liaison with external stakeholders, including patient advocacy organizations, policy experts, and governmental agencies, to advance the objectives of ACCC membership and projects.

An alumnus of the University of Iowa College of Pharmacy, Dr. Boehmer completed PGY1 and PGY2 oncology residencies at The Johns Hopkins Hospital. He has served as an assistant professor in the Department of Clinical Pharmacy at the St. Louis College of Pharmacy, and as an inpatient medical oncology clinical pharmacy specialist at Barnes-Jewish Hospital in St. Louis, Missouri. Prior to his position with ACCC, he served as Oncology Clinical Pharmacy Specialist at a community cancer program in North Central Iowa.
Arthur Breese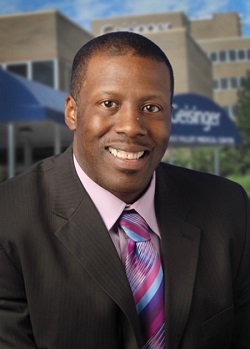 Arthur Breese currently serves as the Director of Diversity & Inclusion and Director of Title IX at Geisinger Health Care System. He was the past Director of Diversity and Campus Mediation at East Stroudsburg University. A native of the Wyoming Valley, Arthur holds a bachelor's degree in psychology from Temple University, a master's degree in organizational management and a master's degree in education from Misericordia University. His academic work centers on social work and psychology. He was trained in diversity through the Anti-Defamation League. Arthur is certified as a Train the Trainer for Unconscious Bias with CookRoss consulting. He has 13 years of experience working with children/adolescents/families that have mental health issues. Breese has developed and presented successful training programs for public schools, universities, government agencies and industry on diversity awareness, and cultural competency skills. He provided leadership to the Office of Diversity and Equal Opportunity at East Stroudsburg University. He was the past Director of NEPDEC and served on the IRB board for three years at Misericordia University. Currently he is the co-chair of the Luzerne County Diversity Commission, the President of the Northeastern Pennsylvania Diversity Education Consortium and a member of the local chapter of the N.A.A.C.P. In 2012 he was the recipient of the NAACP Diversity Leadership Award. He was inducted into the Alpha Delta Mu national Social Work Honor Society at Misericordia University. Breese was recently awarded the 2020 Pennsylvania LGBTQ+ Leadership Award.
Jay Carlson, DO
Principal Investigator

Cancer Research for the Ozarks (Ozarks Regional CCOP)
Springfield
Mercy Clinic – Women's Oncology
Springfield
During his 24 years of military service, Dr. Carlson earned a position as OB/GYN consultant to the office of the Surgeon General and received the prestigious Surgeon General's Physician Award for 2000. He served at Walter Reed Medical Center as Chief of the OB/GYN Department and as Chief of the Division of Gynecologic Oncology. Dr. Carlson is a two-time recipient of the National Faculty Award for Excellence in Resident Education and has published more than 70 works related to his field.
Reyna Colombo, MA, PT
Reyna Colombo, MA, PT, is the director of physical and occupational therapy services at Beaumont Health, Troy Hospital. She is also the Past-President of the Michigan Physical Therapy Association's Oncology Special Interest Group, a board member of the Oakland University School of Health Sciences Advisory Board and is an active member at the Michigan Cancer Consortium.
She has spoken nationally and internationally on the administrative structure of development and sustainability of cancer rehabilitation programs, has numerous publications in cancer rehabilitation and care of those with chronic diseases, and is a recipient of the MPTA's Marjorie Stamm Award for Outstanding Professional Service. Her leadership and management expertise led to the development of multiple rehabilitation clinics and a variety of specialty programs designed variety of clinics to improve health and wellness in the community.
Colombo is actively engaged in collaborative research projects with Oakland University. Her PRISM philosophy challenges therapist to embrace prevention, intervention, and sustainable wellness across the continuum of care. Her efforts and passion helped develop and implement Beaumont's Cancer Survivorship and Rehabilitation Program, designed to provide comprehensive wellness education to patients diagnosed with cancer at the earliest point in their care to preserve function and quality of life. She spearheaded the development of one of the first Comprehensive Rehab Programs in the state of Michigan and was a lead in the creation of the first Oncology Residence Program in the United State through the American Physical Therapy Association.
Kristin Donahue, MSN, RN, OCN
Kristin received her undergraduate degree in nursing from the University of Iowa and her graduate degree in Leadership and Management from the University of Alabama in Huntsville. She has worked at Clearview Cancer Institute in Huntsville, Alabama for the last 14 years, holding various positions including infusion nursing, clinical nurse manager, director of education and most recently as a nurse consultant. Kristin also co-moderates CAYAC, the young adult support group at Clearview. Kristin has her OCN and chemotherapy/biotherapy certifications and has been published in peer reviewed journals.

Dawn Fisher
Program Specialist, Geisinger Healthcare

Christina Fuller, BSW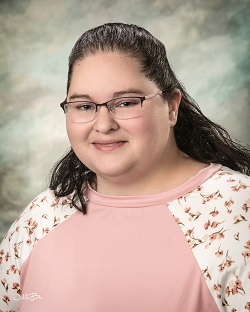 Christina Fuller, BSW is employed as an Oncology Patient Financial Navigator at Mosaic Life Care, Mosaic Life Care Cancer Care. At the age of sixteen Mrs. Fuller started in healthcare a Certified Nursing Assistant and has gained extensive experience in the healthcare field. In her current role she prides herself in fullest by assessing the patient's need and navigating them through the financially tough times they may be experiencing or could experience.
Tom Gallo, MS, MDA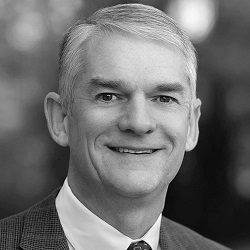 Tom serves as the Executive Director of the Virginia Cancer Institute, the largest independent medical oncology practice in Virginia. In this role, he manages a twenty-five-provider practice with seven locations throughout the Richmond area.
Tom has been highly involved in leadership positions with many medical organizations. He has served on the Board of Trustees of ACCC, the Virginia MGMA, the Richmond MGMA, and the Administrators in Oncology/Hematology Assembly (AOHA) of the MGMA. He currently serves on the ACCC Government Affairs & Investment Committees.
Before entering the healthcare field, Tom was a commercial banker with Marine Midland Bank in New York City and Central Fidelity Bank in Richmond, VA.
Tom received a BA in Economics from the College of William and Mary in Williamsburg, VA and an MS in Finance from Virginia Commonwealth University.
Peter Garrett, MD, FACR
Dr. Garrett is the Medical Director of Cancer Services and Radiation Oncology at Franciscan St. Francis Hospital located on the Southside of Indianapolis, Indiana.
Dr. Garrett graduated from Queen's University located in Kingston, Ontario in 1977. After graduating from Medical School he did an Internship in General Medicine through Queens University followed by a Radiation Oncology Residency and Fellowship at the University of Toronto through Princess Margaret Hospital in Toronto, Ontario completing his program in 1981.
During Dr. Garrett's tenure as a Radiation Oncologist, he has participated in many professional societies and professional committees. Dr. Garrett has also participated and continues to participate in several medical research groups and has been published multiple times.
Hollie Gow, DNP, APRN, ACNP-BC, CCRN, PCCN, CPHQ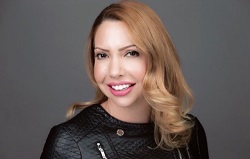 I have worked for Baptist Health South Florida (BHSF) for 15 years. In 2005, I began my career at BHSF as a Clinical Partner (care tech) at Baptist Hospital's Critical Care Unit. In 2006, I began working as a Critical Care nurse after completing an associate's degree in Nursing. I was able to continue my education and complete a bachelor's degree in Nursing (BSN) and master's degree in Nursing (MSN) with a specialization as an Acute Care Nurse Practitioner. In 2011, I began working as the Manager of Safety and Process Improvement for Critical Care, Progressive Care, and the Dialysis Unit. During that time, I completed a Doctorate Degree in Nursing Practice (DNP) in 2016. The Doctoral Capstone was a Clinical Protocol Change: Initiatives to Reduce Cather-Associated Urinary Tract Infections (CAUTI) in the Adult Critical Care Unit which decreased the CAUTI rate by 83% using an evidence-based practice prevention bundle. The American Nurses Credentialing Center (ANCC) recognized this exemplary work, and I was awarded the 2017 Certified Nurse Award, which was a true honor. I began working at the Miami Cancer Institute (MCI) in 2017 as the Director of Performance Improvement. Currently, I am working as the Director of Professional Nursing Practice Standards and Performance Improvement. This exciting role includes: all educational processes throughout the organization; oversight and development of the Transitional Academy for experienced nurses new to oncology; development of policies, procedures, and workflow processes; and all patient safety and accreditation activities.
Greg Hiebert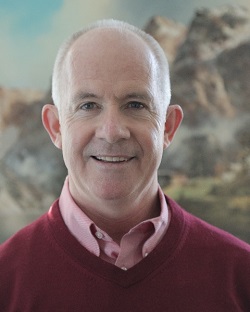 Following his passion for leadership, Greg started leadershipForward in 2002 to provide clients with leadership development solutions at the senior and operational leadership levels in the private, public and non-profit sectors. Greg has coached over 650 executives and developed and facilitated over 350 leadership programs over the last 18 years. Greg started his leadership journey at the United States Military Academy, and after graduation served in several elite Army units. After receiving his MBA from the Harvard Business School, Greg taught leadership and organizational change at the United States Military Academy and earned the highest educator ratings for teaching excellence. Greg was recruited to McKinsey & Company and focused on issues of leadership and organizational change. Greg then served in several senior executive leadership roles at BellSouth Telecommunications and several high technology firms. He was recruited to an executive search firm, Egon Zehnder International, serving clients in executive search and assessment, succession planning, leadership development, and organizational effectiveness. Greg has been married for 39 years to Claudia, a retired pediatric nurse. They have 4 adult children and three grandchildren and live in Atlanta, Georgia.
Gary Hochheiser, MD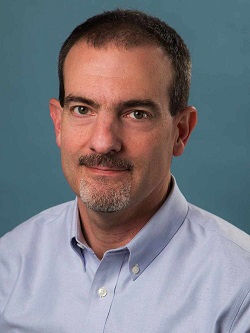 As the Director of Thoracic Surgery and Thoracic Oncology and Medical Director for the Lung Screening Program at Maine Medical Center, I specialize in minimally invasive procedures in the treatment of thoracic diseases, including both benign and malignant diseases of the lung, esophagus, and pleura, along with the surgical treatment of lung and esophageal cancer as well as lung-sparing cancer surgery. As a past instructor of minimally thoracic procedures, I also have an interest in both benign and malignant diseases of the esophagus including reflux, hiatal hernia and esophageal motility disorders.
Julia Kerr, PharmD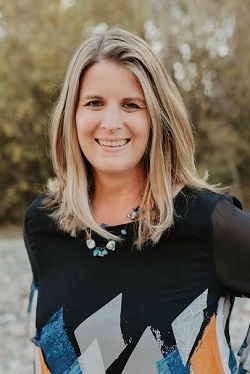 I graduated from the University of Wyoming School of Pharmacy in 2002. I went on to complete the Oncology Pharmacy Residency Program at St. Luke's Cancer Institute in Boise, Idaho, the following year. Upon completion, I accepted an oncology pharmacy position at St. Luke's where I worked for many years in the outpatient infusion pharmacy. For the past several years, I have transitioned to working exclusively with the Oral Oncology Pharmacy Program at St. Luke's. And in recent years, I have been the Pharmacy Program Coordinator for this department. I have had the pleasure of precepting many oncology pharmacy residents over the years and have enjoyed the opportunity to work with them on valuable projects, such as the one being presented at ACCC. I am also an active member with the National Community Oncology Dispensing Association (NCODA), where I currently serve as a Regional Leader.
Ali McBride, PharmD, MS, BCOP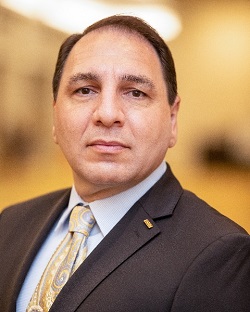 Ali McBride is the Clinical Coordinator of Hematology/Oncology at The University of Arizona Cancer Center. He currently serves as the Immediate Past-President of the Association of Community Cancer Centers (ACCC) and he has been actively involved with the American Society of Health-System Pharmacy (ASHP) and the Hematology Oncology Pharmacy Association (HOPA). Dr. McBride has been working on oncology drug shortages since the cytarabine drug shortage in 2009 and has testified on behalf of HOPA at FDA Drug Shortage Workshop, presented on behalf of ACCC at the Washington DC Congressional Session and was an invited member of the ASHP Drug Shortage Stakeholders Meeting. In addition, he currently serves on the National Quality Forum Cancer Standing Committee. He has published over 200 abstracts and over 75 articles focusing on drug shortages, oral chemotherapy adherence, stem cell transplant, biosimilars and cost outcomes in oncology.
Rebecca McMahon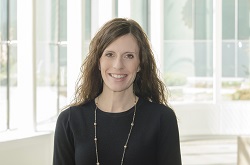 2002- Present Nebraska Medicine
2002-2005 Radialogic Technologist
2004-2013 Radiation Therapist
2013-Present Radiation Oncology Manager
Opportunities
Buffett Cancer Hospital Opening Project
VERT/Virtual Reality Program for Pediatric Children
Presentation at SROA - FMEA in Radiation Oncology
Presentation at ASRT - New Technologies in Radiation Oncology
Leadership Advantage at Nebraska Medicine
Kerri Michalik, MHA, BSN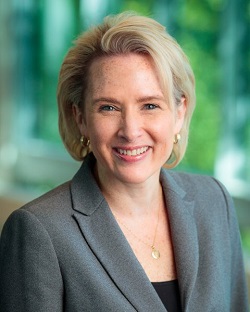 Kerri Michalik is the Vice President of the Geisinger Cancer Institute, a multispecialty oncology practice serving the majority of central and northeast Pennsylvania. Ms. Michalik received her undergraduate degree from Misericordia University and her graduate degree from King's College. She began her career as an oncology nurse at Geisinger Medical Center where she later moved into administration, assuming roles in oncology before serving as Associate Vice President in Women's Health. She was promoted to Vice President of Women's Health before returning to oncology in 2016 to assume the role of Vice President of the Cancer Institute.
Geisinger Cancer Institute is a recipient of the National Cancer Institute Community Oncology Research Program (NCORP) award. Geisinger is a fully integrated healthcare system which renders high quality patient care in a large, stable patient population, with an advanced medical record (EPIC), pathways tool (Elsevier ClinicalPath) and clinical data warehouse committed to developing novel value-based delivery models.

Krista Nelson, MSW, LCSW, OSW-C, BCD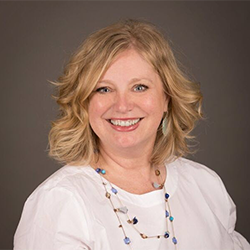 Krista Nelson, MSW, LCSW, OSW-C, BCD, is a trained oncology social worker and has worked in clinical research and program management roles within Providence Health and Services for the past 21 years. Most recently, Krista joined the compassion team as a program manager, bringing her clinical expertise to work on creating supportive infusions of compassion to caregivers. Krista is a past president of the board of directors of the Association of Oncology Social Work and past invited director of the American Psychosocial Oncology Society. Krista is also an invited director on the board of directors for the National Accreditation Program for Breast Centers. She has spoken at local and national conferences on issues including survivorship, palliative care, distress screening, and children who have a parent with cancer. In 2015, Krista was named a finalist of the Schwartz Center Compassionate Caregiver of the Year award and recipient of the ACCC Innovator Award. She has been a volunteer facilitator at retreats for women with breast cancer, and at camps and programs that support grieving children. Since 2009, she has volunteered annually on medical relief teams to Haiti.
Randall Oyer, MD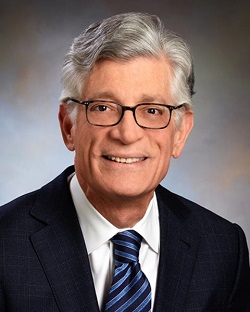 Randall A. Oyer, MD, is a practicing medical oncologist at the Ann B. Barshinger Cancer Institute at Penn Medicine Lancaster General in Lancaster, Pennsylvania. Dr. Oyer serves as the Medical Director of the Cancer Institute, Medical Director of Oncology, Chairman of Cancer Committee, Chair of the Oncology Physicians Advisory Council, and Medical Director of the Cancer Risk Evaluation Program at Penn Medicine Lancaster General. Dr. Oyer is a member of the Cancer Service Line Executive Committee and the Cancer Service Line Quality Committee at the Abramson Cancer Center- University of Pennsylvania, Philadelphia. Dr. Oyer is also a member of the Board of Directors, and currently serving as President of, the Association of Community Cancer Centers, Rockville, Maryland. Dr. Oyer is an ex-officio Commissioner of the American College of Surgeons Commission on Cancer, representing the Association of Community Cancer Centers. He also is a member of the National Cancer Policy Forum at the National Academies of Science, Engineering, and Medicine.

Dan Persky, MD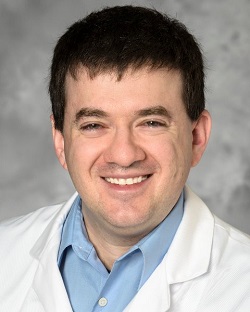 Dr. Persky serves as an Associate Professor of Medicine at the University of Arizona College of Medicine. He is currently the Associate Director of the Clinical Investigations and Therapeutic Development Program. He specializes in Hematology/Oncology, particularly in lymphoid malignancies, such as lymphoma, CLL, and others.
Dr. Persky received his bachelor's degree from Harvard University and his medical degree from the Albert Einstein College of Medicine in New York. He completed his internship and residency at the Mayo Graduate School of Medicine in Rochester, Minnesota, then returned to New York to complete a three-year fellowship in Medical Oncology and Hematology at the Memorial Sloan-Kettering Cancer Center.
Dr. Persky is board certified by the American Board of Internal Medicine, sub-specialty of Medical Oncology.
Anne Marie Rainey, RN, MSN, CHC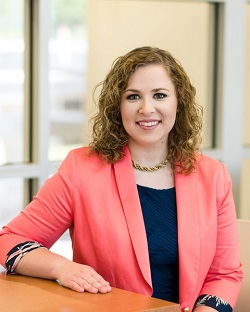 Anne Marie Rainey, RN, MSN, CHC, is the Compliance and Quality Control Officer at Clearview Cancer Institute in Huntsville, Alabama. She has previous experience in government quality reporting as a contractor for CMS and the CDC. After obtaining her MSN in clinical leadership and administration, Anne Marie transitioned to the community oncology setting. Her work interests include quality metrics analysis, program implementation, health policy, and advocacy for community oncology.
.
Vijay Rao, MD, PhD, FACC, FASE, FHFSA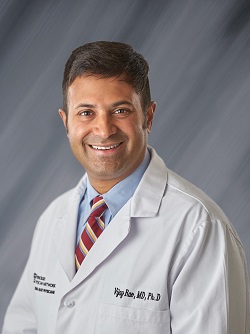 A member of Franciscan Physician Network Indiana Heart Physicians (IHP), Dr. Rao practices at Franciscan Health Indianapolis and also sees patients at clinics in Greensburg and Greencastle. He is board-certified in internal medicine, cardiovascular disease, echocardiography, nuclear cardiology, and advanced heart failure and transplant cardiology.
Dr. Rao received his undergraduate degree in biology from DePauw University and earned his medical degree at Medical University of South Carolina in Charleston. He completed an internal medicine residency at Duke University Medical Center and later completed fellowships in cardiology and echocardiography at the University of California (San Francisco), where he also was a clinical instructor in cardiology. Dr. Rao also has a PhD in molecular and cellular biology and pathobiology from the University of South Carolina.

He is a Diplomate of the American Board of Internal Medicine, Fellow of the American College of Cardiology and Fellow of the American Society of Echocardiography

He was instrumental in helping establishing an inpatient heart failure unit and coordinating heart failure care to reduce heart failure readmissions. Dr. Rao also played a key role in launching a cardio-oncology clinic that promotes collaboration between oncologists and cardiologists to help cancer patients successfully complete their cancer treatment with the goal of minimizing potential cardio-toxic effects of certain chemotherapy drugs.

Theresa Roelke, MSN, RN, AGNP-C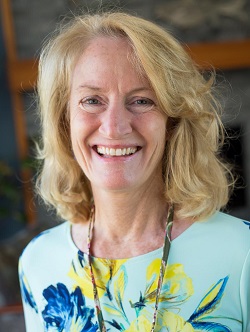 Theresa Roelke, GNP Theresa is a Geriatric Nurse Practitioner for Maine Medical Center (MMC) where she manages a comprehensive, patient-centered Lung Screening Program which focuses on lung health. Theresa is part of the Northern New England Clinical and Translational Research Network where she supports research and protocol review for Maine Medical Center Research Institute. She also supports the Maine Lung Cancer Coalition which serves to increase lung screening and lung screening awareness across Maine. Additionally, Theresa serves on the Maine Cancer Foundation/ CDC 2021-2025 Maine Cancer Plan, the American Cancer Society Tobacco Treatment Roundtable, is part of the MaineHealth 2020 Innovator Cohort and the 2020 MaineHealth Provider Leadership Fellowship. In addition to her clinical duties, Theresa is involved in several Maine Health initiatives such as bringing lung screening across MaineHealth in an effort to bring lung screening to rural Mainers and projects that involve the use of 3D modeling and virtual reality to help engage and educate patients on disease and disease prevention while encouraging health stewardship. She is also leading a project to build portable units to deactivate viral particles on filtered face mask using UV light called, UV LAVE™. Two prototypes will be introduced Fall 2020 for use in clinical settings.
Marguerite Rowell, MSN, MBA, MSM/HM, ONC, SCRN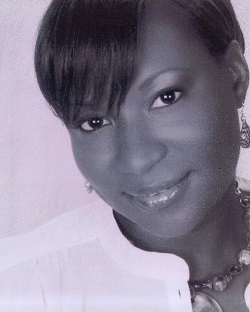 Marguerite Rowell is the Assistant Vice President of Nursing at Miami Cancer Institute in Miami Florida. She over twenty years of experience in nursing, specifically, 10 years in neuroscience and over 6 years in oncology. She has presented on multiple occasions on a local and national level. Marguerite has a BSN from Florida International University, MSN from Nova Southeastern University and, MBA and master's in health management from St. Thomas University
Michele Ryder, MSN, MSHSA, RN, CENP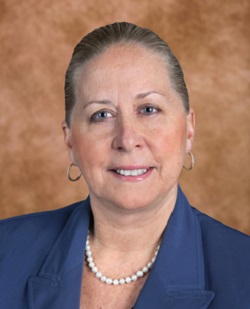 Ms. Ryder's extensive professional background encompasses over 37 years in both patient care and executive positions. She is a clinical expert in hospital operations and has been responsible for the growth of the renowned neuroscience and surgical programs at Baptist Hospital of Miami, where she began her career 29 years ago in surgery and the post-anesthesia care unit.

A member of the American College of Healthcare Executives and South Florida Organization of Healthcare Executives, Ms. Ryder also sits on the board of Living Hope Haiti. In this capacity, she has organized more than 24 Baptist Health surgical trips to the country, which provide life-changing surgery for Haitian residents in need.
Ms. Ryder holds two master's degrees in nursing and healthcare administration from the University of St. Francis.
Griselda Sanchez
Griselda works for Froedtert & the Medical College of Wisconsin as a Bilingual Community Outreach Coordinator. She started her career at Froedtert's Cancer Center in May of 2009.
Her job is to educate the Spanish-speaking community about cancer prevention and early detection. She provides services that are specifically designed to raise awareness, interest and participation in health care in general and for the early detection of cancer. She is responsible for planning and carrying out culturally sensitive education activities to inform the community about cancer prevention and the reduction of risk behaviors.

Griselda coordinates cancer screenings and prevention events; she helps members of the Latino communities in the Milwaukee area to become aware of the importance of living a well strong and healthy life style. She also directs weekly support groups in Spanish for cancer patients and survivors, in which she involves their families. Griselda also conducts training sessions in community centers, churches, schools and work centers; she works in collaboration with organizations, health clinics and any other association or institution that works for the benefit of the Latino community.
Barbara Schmidtman, PhD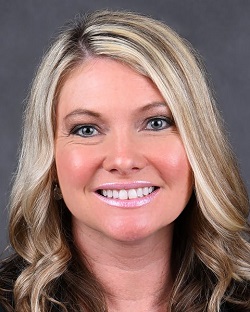 Dr. Barbara Schmidtman earned her Ph.D. in Business Administration, focused in Industrial Organizational Psychology from Northcentral University and her Master of Arts degree in Organizational Leadership from Siena Heights University. Dr. Schmidtman's doctoral studies have focused on physician behaviors and how demonstrated physician leadership style affects individuals and teams, either positively or negatively. She is a member of several honor societies, including the Lambda Eta Chapter of Delta Mu Delta, an international business honor society.
Dr. Schmidtman has conducted a wide array of research focused on physician behaviors, use of virtual reality to relieve anxiety in an oncology setting, and most recently is investigating a retrospective analysis on the implementation of a robust low dose CT scanning program on stage migration in lung cancer within a community setting.

Dr. Schmidtman has worked in health care for approximately 20 years in a variety of roles, including nuclear medicine, human resources, and oncology leadership. Currently, she is the Director of Oncology Services at Spectrum Health Lakeland's Marie Yeager Cancer Center in St. Joseph, Michigan and sits on the Southwest Michigan Society of Human Resources Management Board of Directors.

In addition, she has been the recipient of several awards, including the 2018 Michiana area Forty Under 40, Young Business Leader of the Year Nominee in 2018, the 2019 Spectrum Health Lakeland Leo Soorus Leadership Award, and the American Cancer Society 2019 Night of the Stars, Innovator Award for her work with virtual reality in the oncology infusion clinic setting.

Kerry Skurka, RN, BSN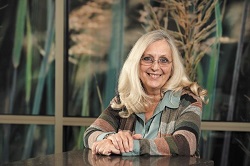 For the last 40 years, Kerry Skurka has been a practicing registered nurse and leader in cardiology, critical care and emergency medicine. In 2011, Kerry left her leadership role to switch gears as she wanted to once again care for patients at the bedside. In 2014, Kerry became an infusion nurse at Franciscan Health, where she quickly noticed cardiac issues in her oncology patients. Her cardiac nursing background and leadership experience then took her down the less-traveled path of cardio-oncology, which led to her becoming the first cardio-oncology nurse navigator at Franciscan Health in 2016. For Kerry, cancer care was personal. She was diagnosed with Non-Hodgkin's Lymphoma in 2008 and stood by her husband's side in 2013 as he was diagnosed with head and neck cancer and later passed away from Non-Hodgkin's Lymphoma in 2017. As a cancer survivor herself, becoming the cardio-oncology nurse navigator at Franciscan was a natural fit that fueled a new passion in making a difference in cancer survivorship. Kerry's passion about cardio-oncology is ever evident as she has lobbied both at the state and national levels; submitted multiple poster projects at various conferences; and strives to educate everyone she meets, because in her own words: cardio-oncology affects patients every day in every community.
Michelle Smith, DC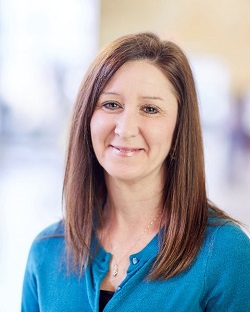 Michelle Smith currently serves as Director of Oncology Services for Mercy Hospital St. Louis and has been with Mercy since 2001 in various roles. Ms. Smith is the administrative lead for the Mercy Health Ministry Oncology Specialty Counsel. This specialty counsel is the driver behind the many changes Mercy oncology programs are working to incorporate across their ministry to both better patient experience and the outcomes for patients. Smith has a passion for oncology and specifically improving the quality of life for this patient population in seamless and innovative ways. The OP35 measure is one of many improved outcomes projects she has worked towards. Other projects have included nurse navigation and standardization of infusion practices.
Nick Smith-Stanley, MBA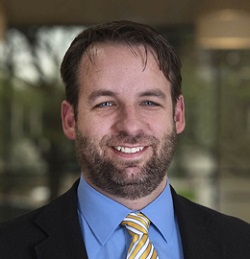 Nick Smith-Stanley is the Associate Director of Finance and Administration at the Livestrong Cancer Institutes, an emerging cancer center at UT Austin's Dell Medical School. He also serves as Associate Director of Administration and Strategic Planning at Dell Medical School's Department of Oncology. Nick oversees the development and implementation of the cancer center's strategic plan, including education and research programming. He directs the OnTrack Educational Pipeline which provides experiences for learners as young as middle school, through junior faculty members. Nick is extremely passionate about creating a team oriented and culturally diverse environment. He is motivated to create educational opportunities for members of traditionally underrepresented and disenfranchised students.

Before joining the Livestrong Cancer Institutes, Nick helped build the Dell Medical School's Department of Medical Education, featuring the innovative Leading EDGE Curriculum. Prior to joining medical education, Nick worked in health policy and government relations for a Texas state agency, and legislative affairs for the University of Florida.
Nick received his bachelor's degree from the Florida State University, followed by a Master of Business Administration (MBA) from The University of Texas at Tyler.
Jannifer Stomberg, MD
Jannifer Stromberg, MD, received her bachelor's degree in cellular and molecular biology from the University of Michigan and is a graduate of the University of Michigan Medical School. She completed her radiation oncology residency at Beaumont and is certified by the American Board of Radiology. She is an assistant professor at Oakland University William Beaumont School of Medicine and serves as the medical director of the Wilson Cancer Resource Center at Beaumont Hospital, Troy. She co-leads the thoracic multidisciplinary lung clinics at Beaumont and has been instrumental in developing supportive care services for cancer patients, including psychosocial oncology services, oncology rehabilitation and survivorship care programs. She maintains a diverse clinical practice and participates in the multidisciplinary care of breast, lung, head and neck, lymphoma and colorectal cancer patients. She also has an interest in cancer care for the elderly. She has published more than 30 peer-reviewed articles and continues to participate in Beaumont-initiated research as well national cooperative group trials.
Janine Tucker, MSN
Janine Tucker is a Community Outreach Coordinator for Froedtert Hospital Clinical Cancer Center. In this capacity, she plans and implements outreach and education activities to inform the community about cancer prevention and risk reduction, age appropriate screenings, and early detection. Janine has a strong background in community and public health providing culturally competent health education, patient navigation services and medical case management. She has a Master of Science in Counseling Education.
Christopher Wilson, PT, DPT, DScPT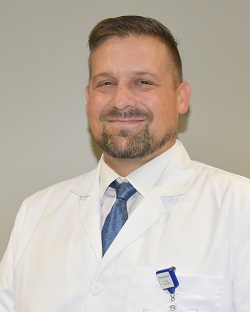 Dr. Wilson is an Assistant Professor at Oakland University and the residency program director for the Beaumont Health Oncology Residency. He is board certified in geriatric physical therapy. His clinical practice is in cancer physical therapy and acute care. Dr. Wilson's research agenda focuses on palliative care physical therapy and the management of late-stage chronic illnesses. He teaches geriatrics, pharmacology, biophysical agents, and acute care in Oakland University's Physical Therapy Program. He is co-principal and co-founder of HOP-UP-PT, LLC.
Chris received his Doctor of Science in Physical Therapy from Oakland University in 2015. He received his transitional Doctor in Physical Therapy from University of St. Augustine with a Primary Care Certification and his master's in physical therapy from Oakland University in 2001.
Amanda L. Wright, PharmD
Amanda Wright, PharmD, has been a clinical oncology pharmacist since 2019. She received a bachelor's degree in microbiology from the University of Idaho in 2013 and her Doctor of Pharmacy degree from Washington State University in 2017. Dr. Wright completed a generalized hospital pharmacy residency at St. Luke's Boise Medical Center, and a specialized oncology pharmacy residency at St. Luke's Cancer Institute, formerly Mountain States Tumor Institute. She currently works in the medically integrated pharmacy at St. Luke's Cancer Institute and on the adult oncology floor in the St. Luke's Boise Medical Center. Dr. Wright has been involved in the creation and implementation of the oral oncolytic collaborative practice agreement over the last two years. She enjoys spending her free time with her family and two Golden Retrievers and helps on the family cattle ranch when able.
| Access Date | Quiz Result | Score | Actions |
| --- | --- | --- | --- |